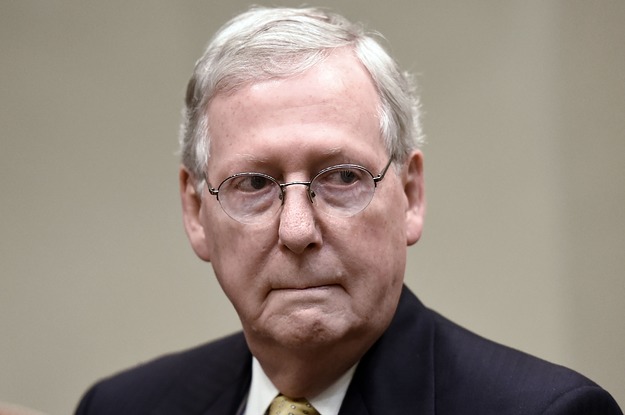 Pool / Getty Images
President Trump on Thursday suggested Senate Majority Leader Mitch McConnell step down if he can't successfully push through the White House's agenda.
Speaking to reporters while vacationing at his golf club in New Jersey, Trump was asked whether the Kentucky Republican should resign. Trump responded by saying he'd first like to see what the Senate gets done, "then you can ask me that question."
Trump specifically called out Republican efforts to repeal the Affordable...