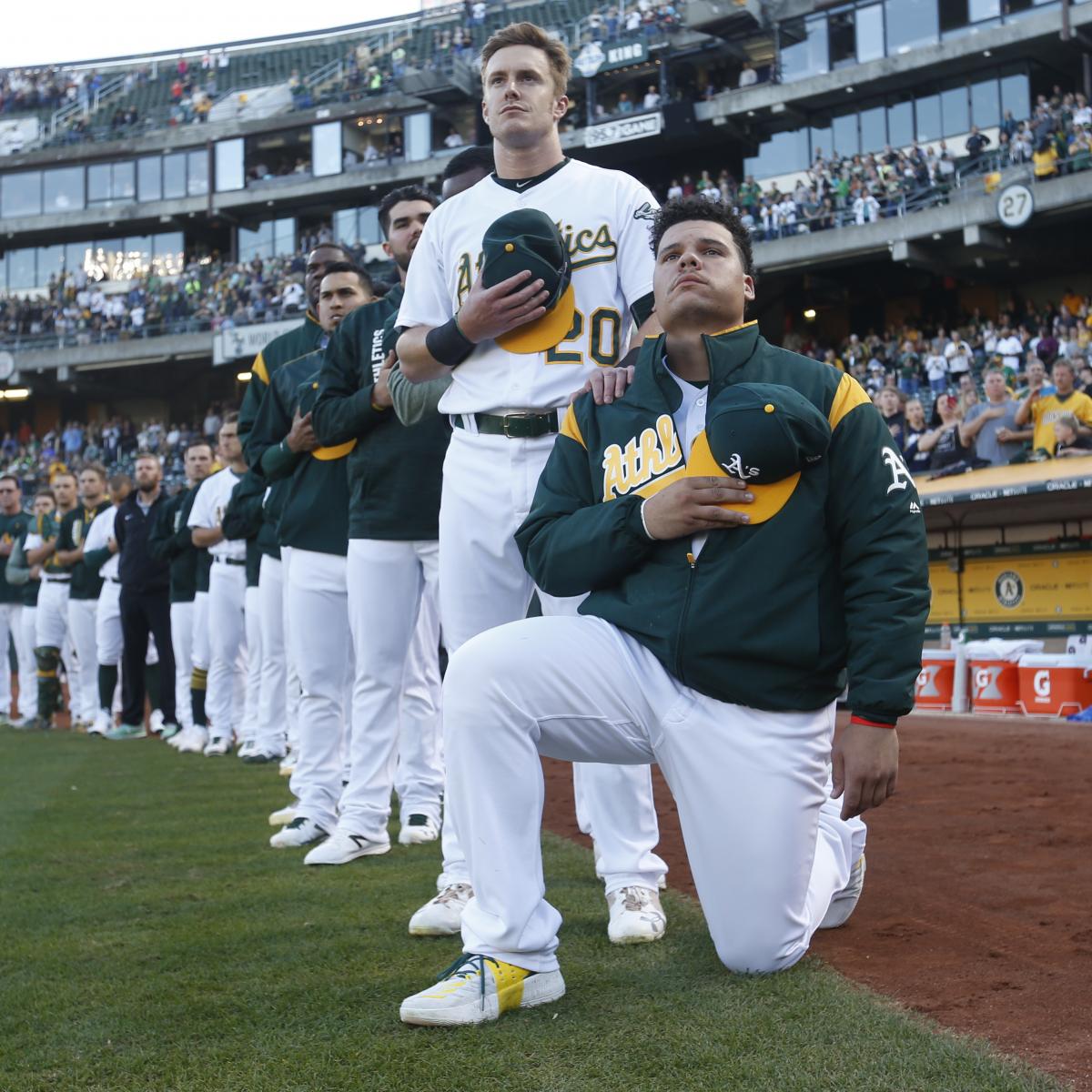 Oakland Athletics catcher Bruce Maxwell confirmed he plans to continue kneeling during the national anthem after becoming the first MLB player to do so prior to last Saturday's game against the Texas Rangers.
Maxwell explained his decision to carry the protest on with Yahoo Sports' Jeff Passan:
"I'm going to continue to do it. This isn't a one-day thing. If things really don't change, I'll roll into it next season. This is an ongoing issue. This is happening across the country. It might take a...