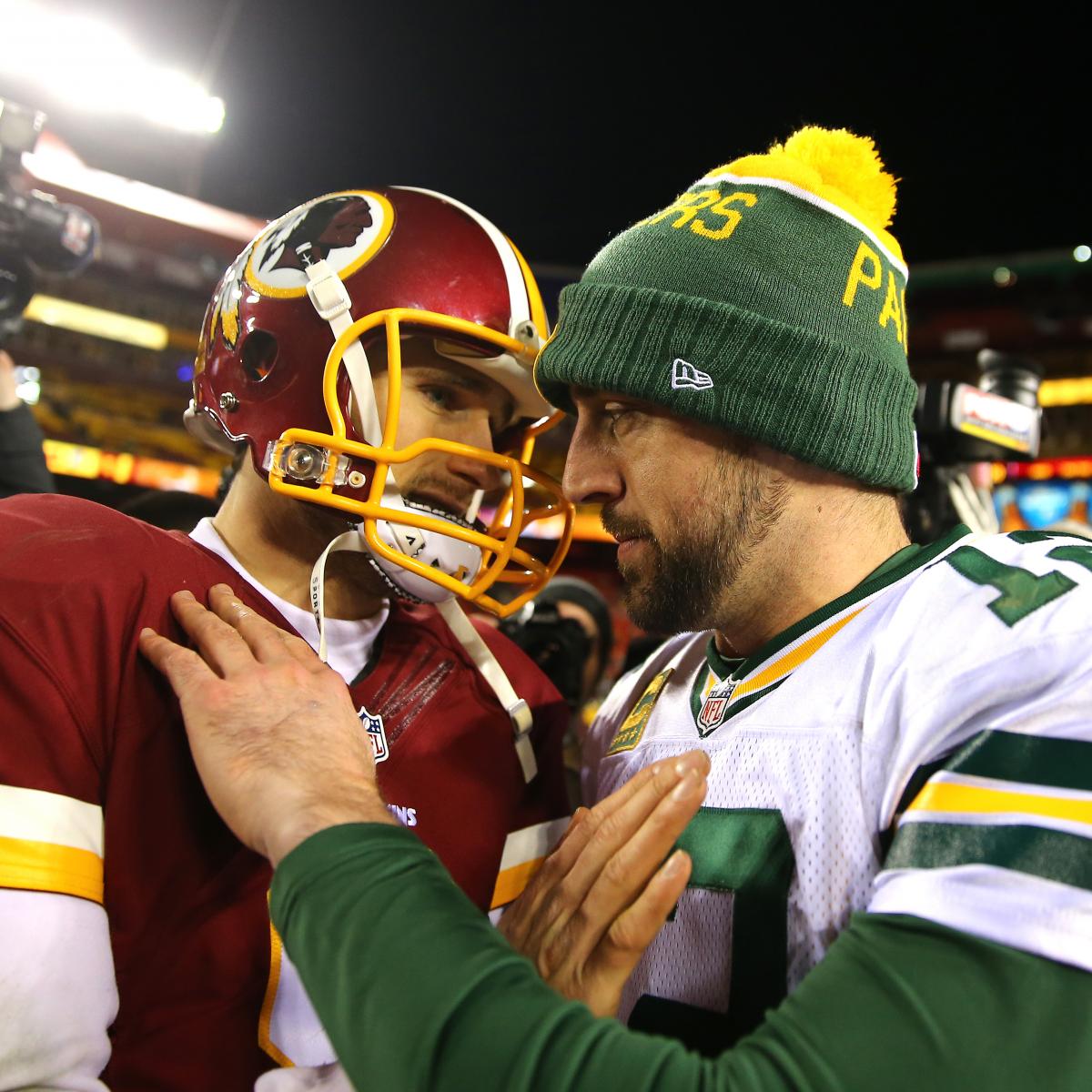 A contract extension for Green Bay Packers quarterback Aaron Rodgers reportedly won't be completed until Washington Redskins QB Kirk Cousins, who's slated to become an unrestricted free agent when the new NFL league year begins March 14, signs his deal.
On Saturday, Charles Robinson of Yahoo Sports noted he'd heard the sides are "extremely close," but nothing will likely be finalized until they see the parameters of Cousins' contract.
This article will be updated to provide more information on...