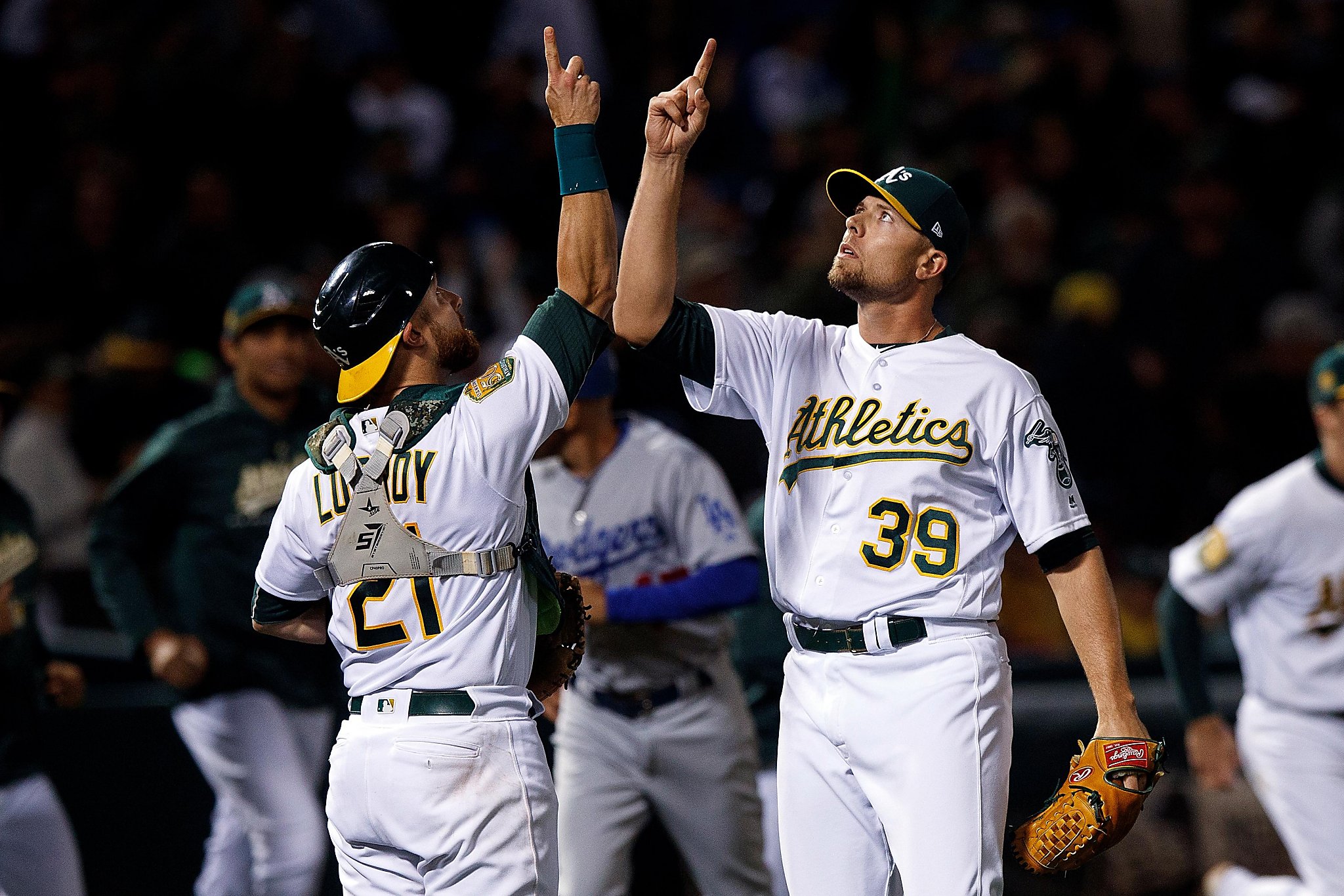 If the A's were a rock concert, their rotation would be the opening act. You kind of listen to them while you're getting your hot dog and T-shirt. Then you settle in.
And now, ladies and gentlemen, put your hands together for the group that's rocking the nation: the A's bullpen!
Granted, the A's starters have been carrying their share of the load recently, sometimes working as deep as the seventh inning.
But...