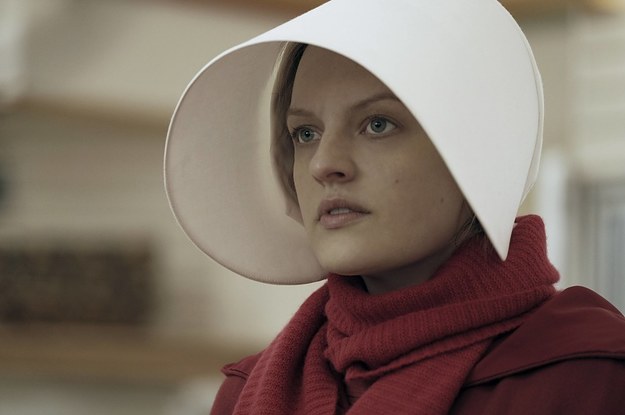 Elisabeth Moss as Offred/June in The Handmaid's Tale.
George Kraychyk / Hulu
Blessed be the fruit: The Handmaid's Tale, one of several favorites in the Emmys' highly competitive best drama category, took home the top honor on Sunday night — and now Hulu is the first streaming service ever to win an Emmy in a best series category.
Before this year, Hulu had received two Emmy nominations: one for writing on its election special Triumph, and another for visual effects for its limited series...