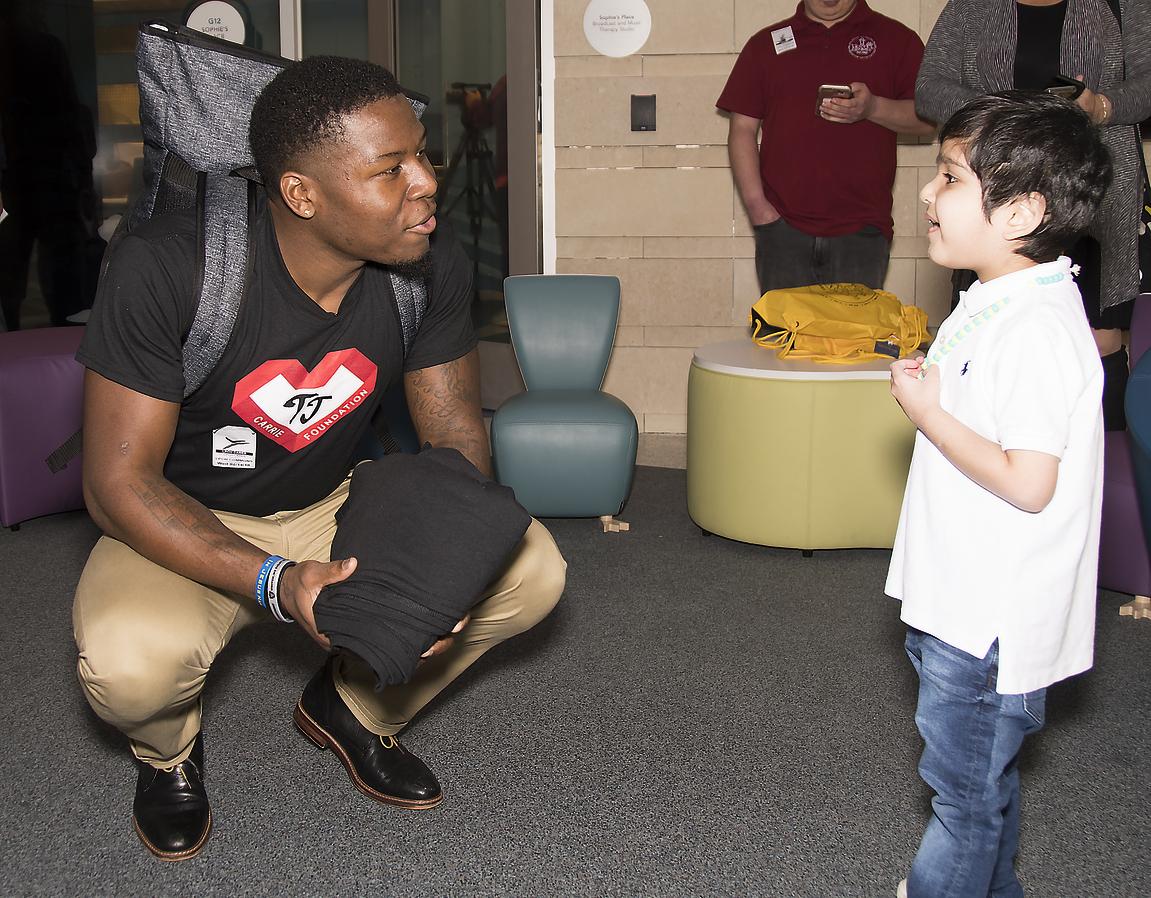 It's not something you notice, especially when TJ Carrie is flying around a football field, wearing shoulder pads under an NFL jersey.
It's only when the Raiders cornerback is sitting in a room at Lucile Packard Children's Hospital at Stanford, talking with a young heart patient, and he lifts his black T-shirt, that you see the scar that signifies a shared experience.
Carrie was 15 when he underwent open-heart surgery to repair a coronary artery defect. The...