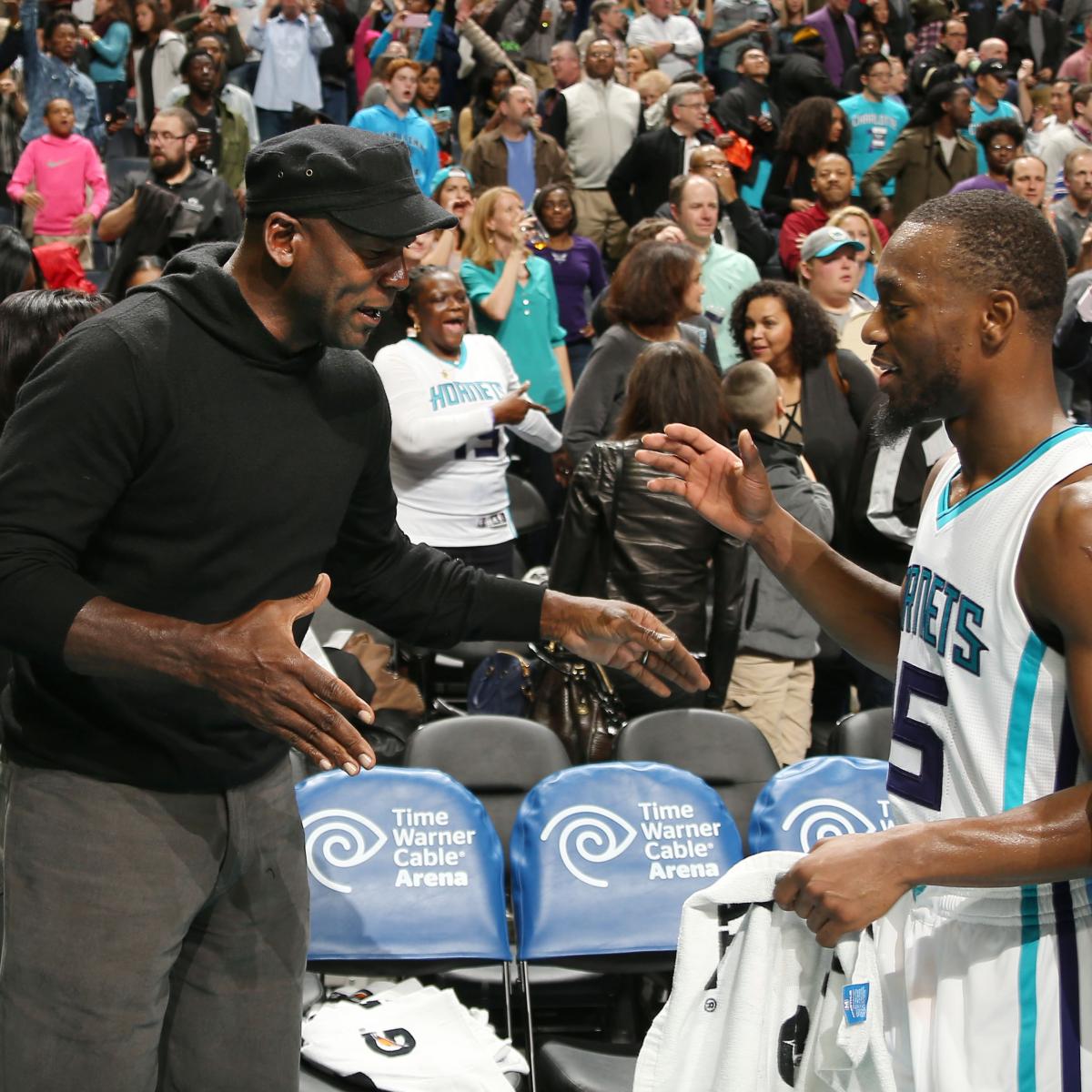 Charlotte Hornets majority owner Michael Jordan wants it to be known he isn't going to give up Kemba Walker in a trade without getting something significant in return.
"It's not like we are shopping him," he said after Monday's win over the Sacramento Kings, per Rick Bonnell of the Charlotte Observer. "We would not just give him up. I love Kemba Walker. I would not trade him for anything but an All-Star player."
Bonnell noted Jordan was responding in part to a Friday report from Adrian...