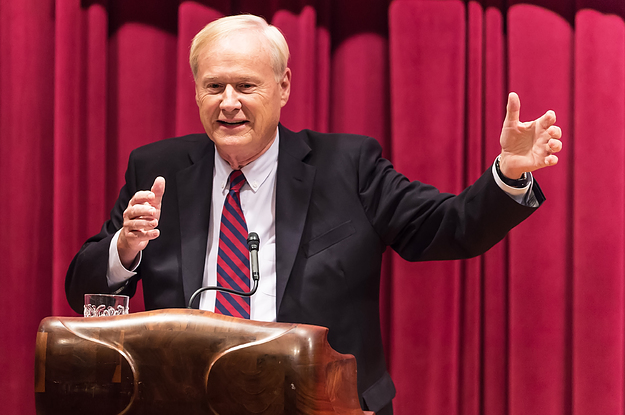 Political commentator, talk show host, and author Chris Matthews.
Gilbert Carrasquillo / Getty Images
Before interviewing then-presidential candidate Hillary Clinton at an Iowa fire station in January 2016, MSNBC Hardball host Chris Matthews turned to staffers and asked if he could, "have some of the queen's waters? Precious waters?"
Then, in a video obtained by The Cut, joked, "Where's that Bill Cosby pill I brought with me?"
Amused by his own remark, the host then laughs in front of...