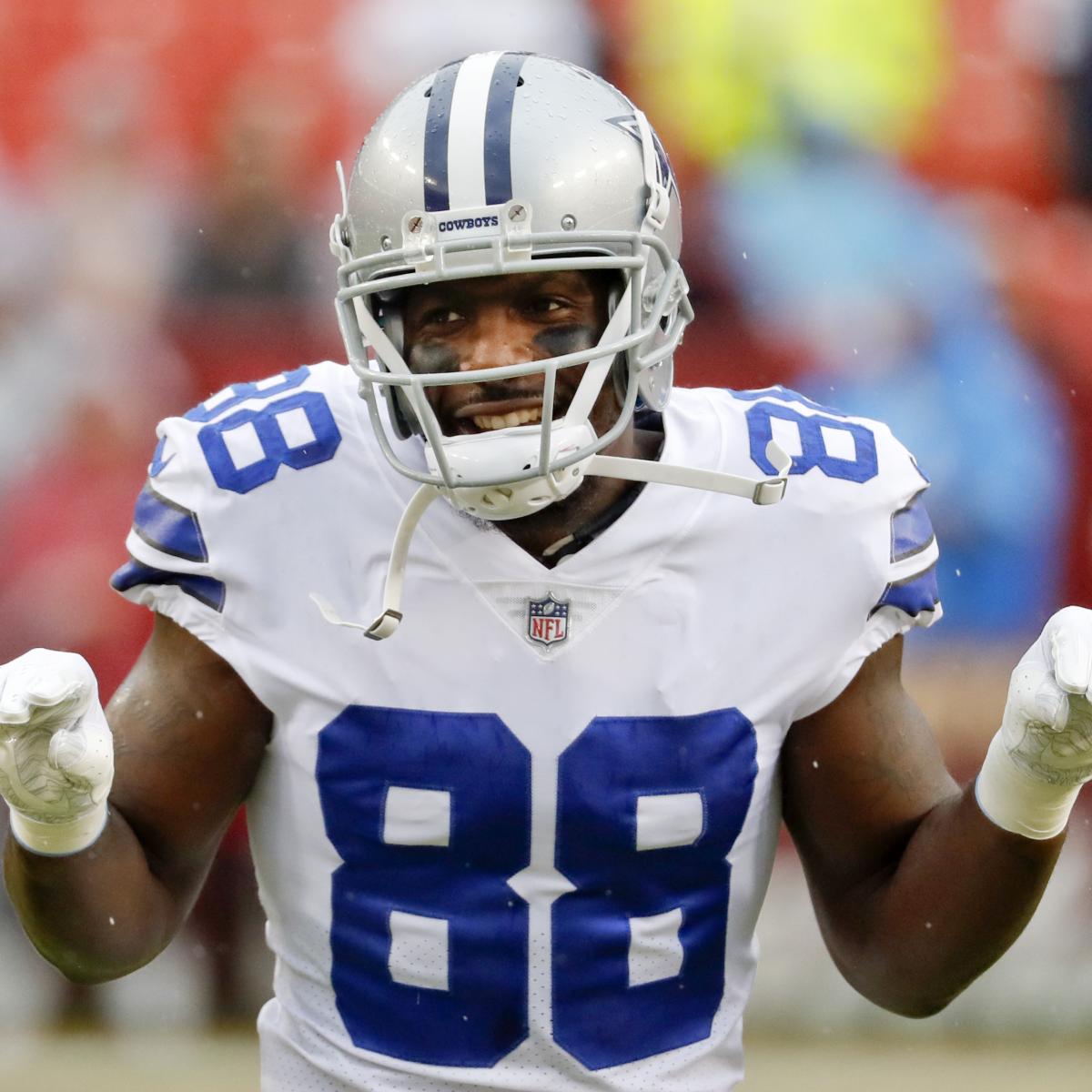 The Dallas Cowboys and wide receiver Dez Bryant are reportedly set to maintain the status quo heading toward the 2018 season.
According to NFL Network's Ian Rapoport, there has been no talk of the Cowboys altering Bryant's contract following a discussion with owner Jerry Jones, meaning the wideout's "standing hasn't changed."
Rapoport added that while the Cowboys weighed free-agent options at wide receiver, the fact that they did not sign Allen Robinson or Sammy Watkins points to Bryant...