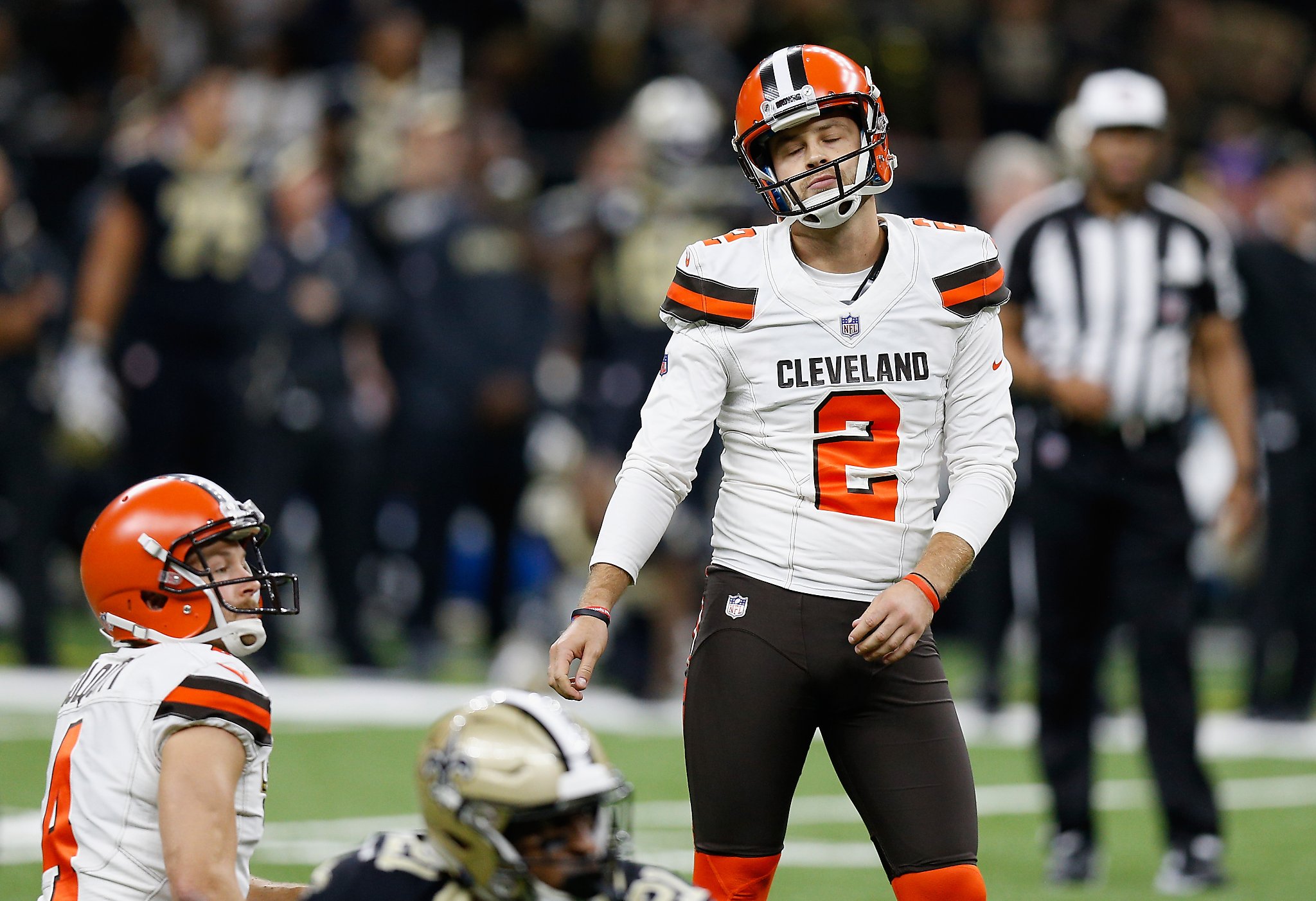 Say this for the Browns: They sure make losing interesting.
Snatching a loss from the jaws of victory again, Cleveland kicker Zane Gonzalez pushed the second of his two missed field-goal tries to the right in the final seconds, and the Saints pulled out a 21-18 victory in New Orleans that extended the Browns' winless streak to 19 games.
Wil Lutz kicked a 44-yard field goal with 21 seconds left to win it for the Saints (1-1).
Gonzalez also missed two extra-point tries, one week after his...