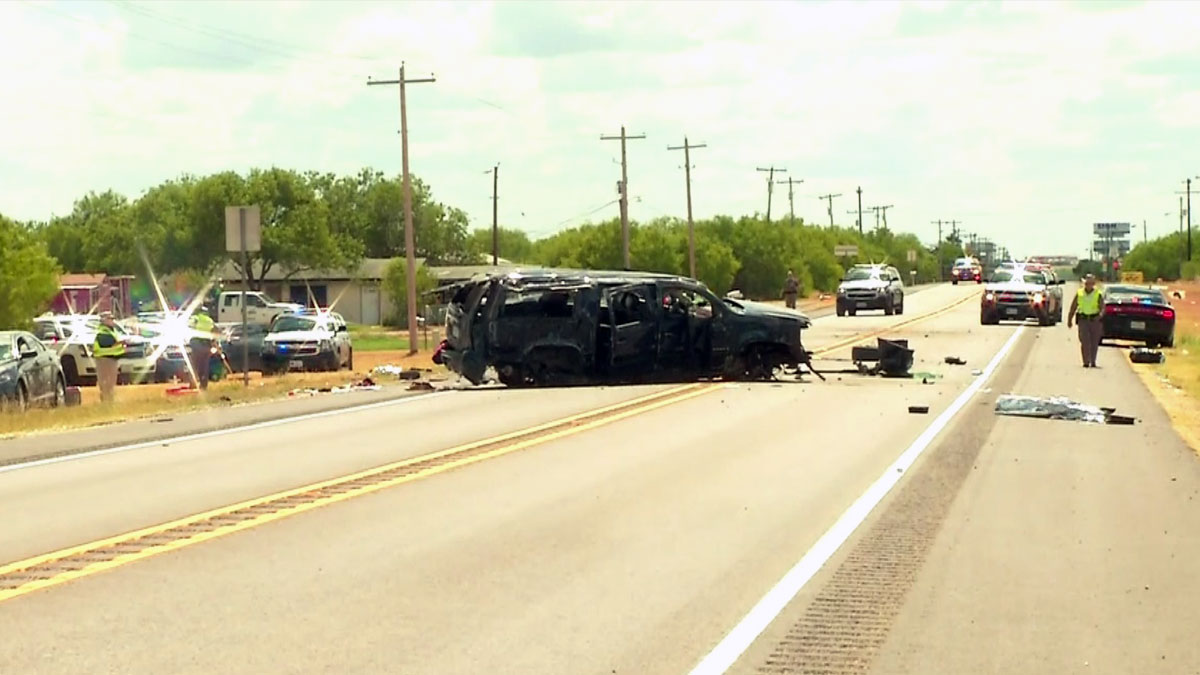 Authorities said five undocumented immigrants are dead following a chase involving Border Patrol agents Sunday afternoon.
Dimmit County Sheriff Marion Boyd said the crash happened off Highway 85 in Big Wells at about noon. Boyd said agents were chasing the SUV when it lost control and overturned. The vehicle was traveling at more than 100 miles per hour when it crashed.
Fourteen people were inside, including the driver and passenger. Twelve immigrants were ejected and four died at the scene...