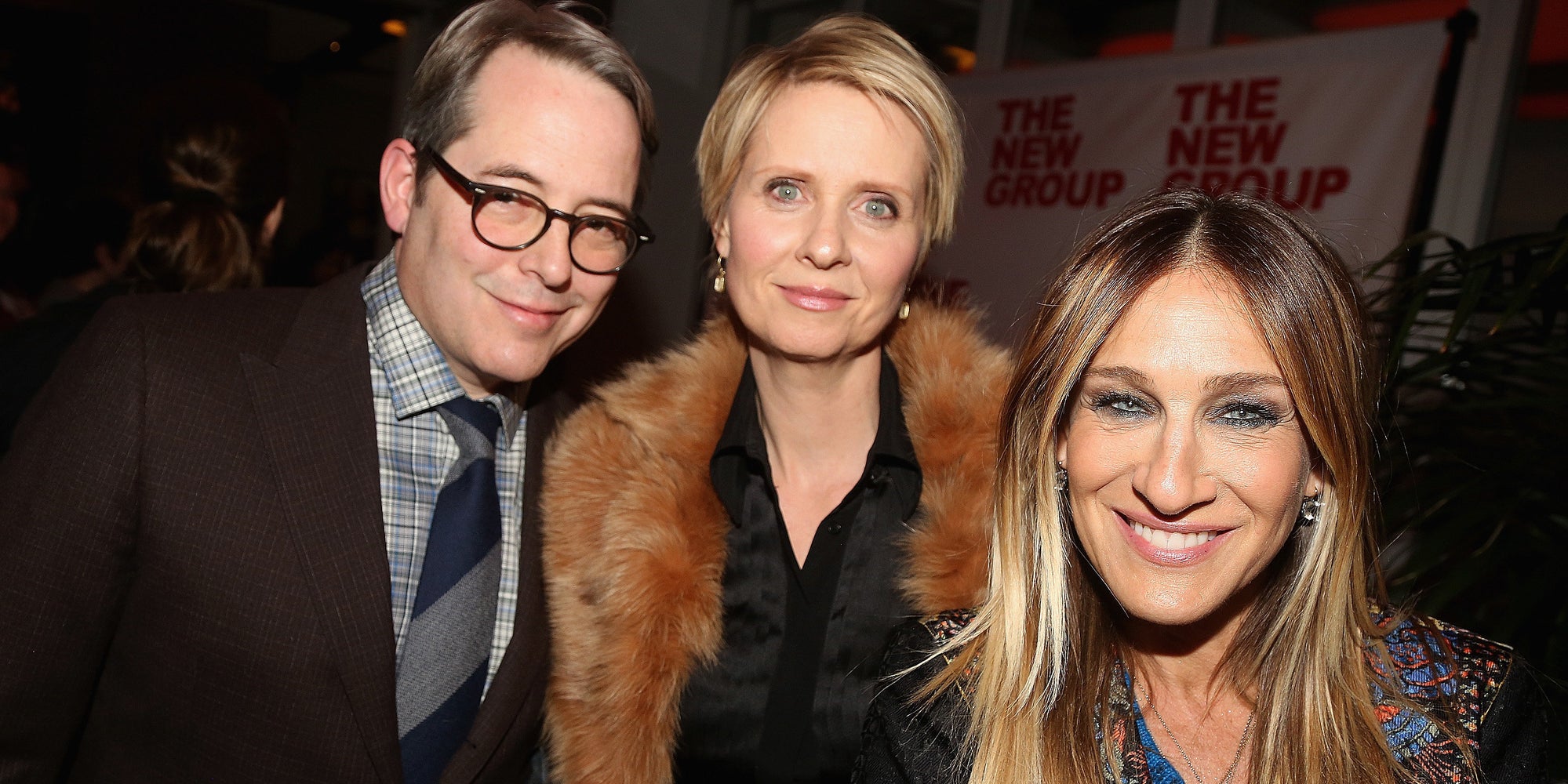 Sarah Jessica Parker and Cynthia Nixon reunited on the red carpet in New York City Thursday night at the premiere of Matthew Broderick's new play, "Evening at the Talk House." It wasn't quite Carrie and Miranda meeting up at the diner, but it's still a pretty Big deal for "Sex and the City" fans. 
Parker looked lovely in mixed prints, fishnet stockings and metallic ankle strap pumps.
Nixon looked great too, wearing a black top and wide-leg pants with a statement coat on top.
At one point,...