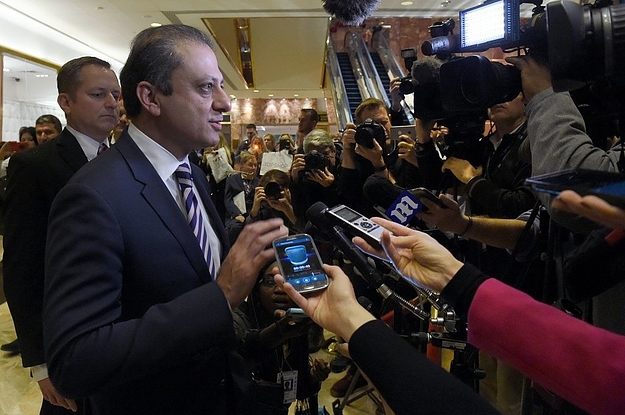 Preet Bharara speaks with reporters at Trump Tower after meeting then-US President-elect Donald Trump in November, 2016.
Timothy A. Clary / AFP / Getty Images
In his first major public speech since he was fired as the US attorney in Manhattan, Preet Bharara didn't hold back when it came to his former boss, President Trump, criticizing his rhetoric while also poking fun.
"From where I'm standing, looks to be about one to 1.5 million people," Bharara said Thursday as he jokingly...