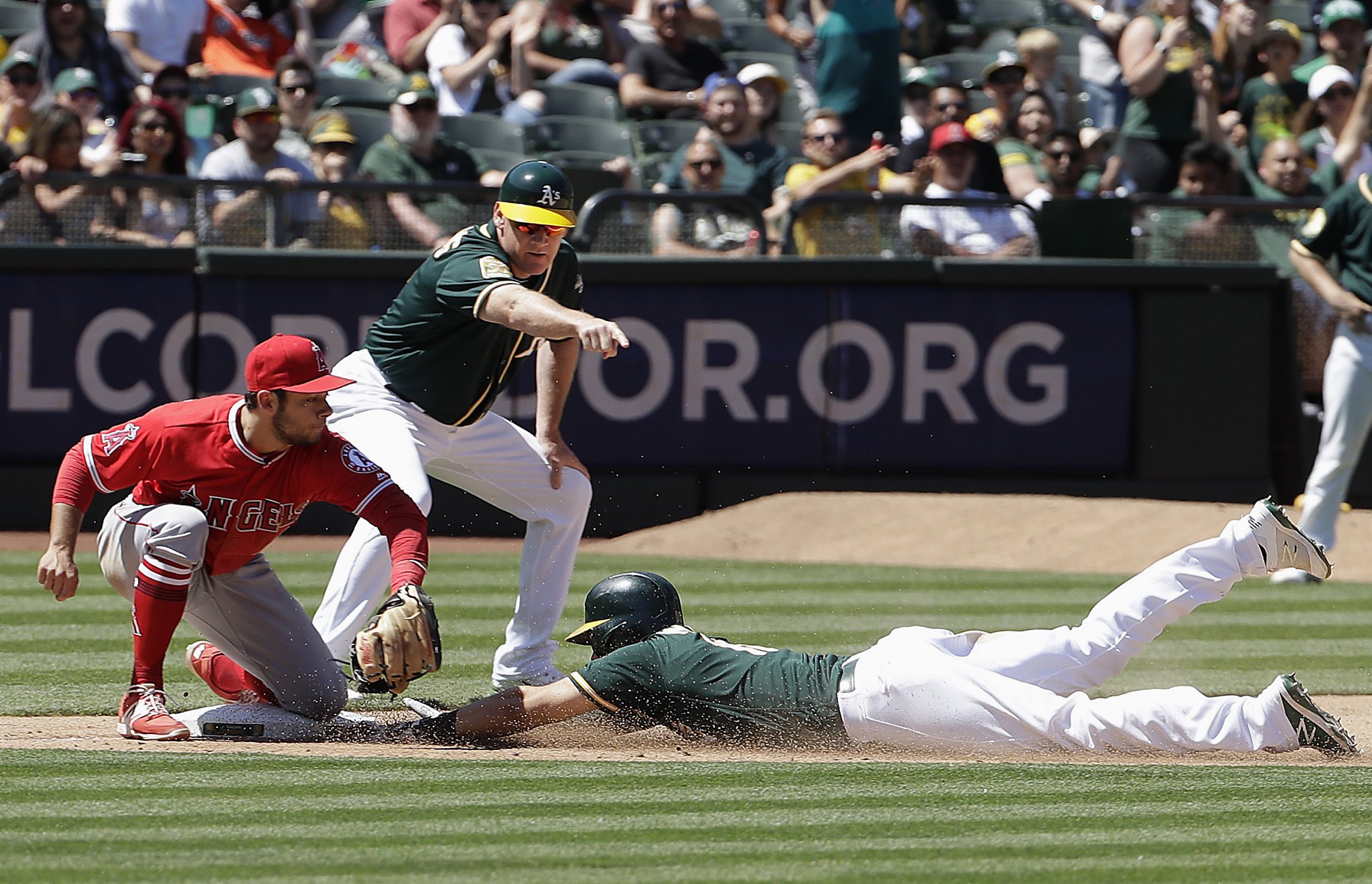 In Chad Pinder's first at-bat Saturday, he fouled a pitch of his right knee.
The rest of the day went much better for the A's left fielder.
Pinder went 3-for-3 and scored three times to lead the A's to a 6-4 victory over the Angels that snapped a series of skids.
The A's ended a season-high, four-game losing skid overall, a six-game skid against American League West opponents and a seven-game skid against left-handed starters to the delight of...