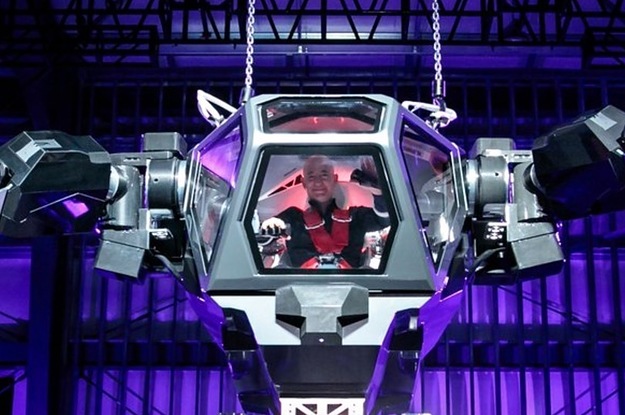 Here's Jeff Bezos, CEO of Amazon, evolving into his final form as a giant robot.
Bezos tried on the robot exoskeleton at at Amazon's annual MARS conference, which covers machine learning, home automation, robotics, and space exploration.
Hankook Mirae Technology, which created the 13-foot, 1.6-ton Method-2 roboexoskeleton that Bezos is piloting, is a South Korean robotics company. The equipment resembles several iconic robots from science fiction movies and...