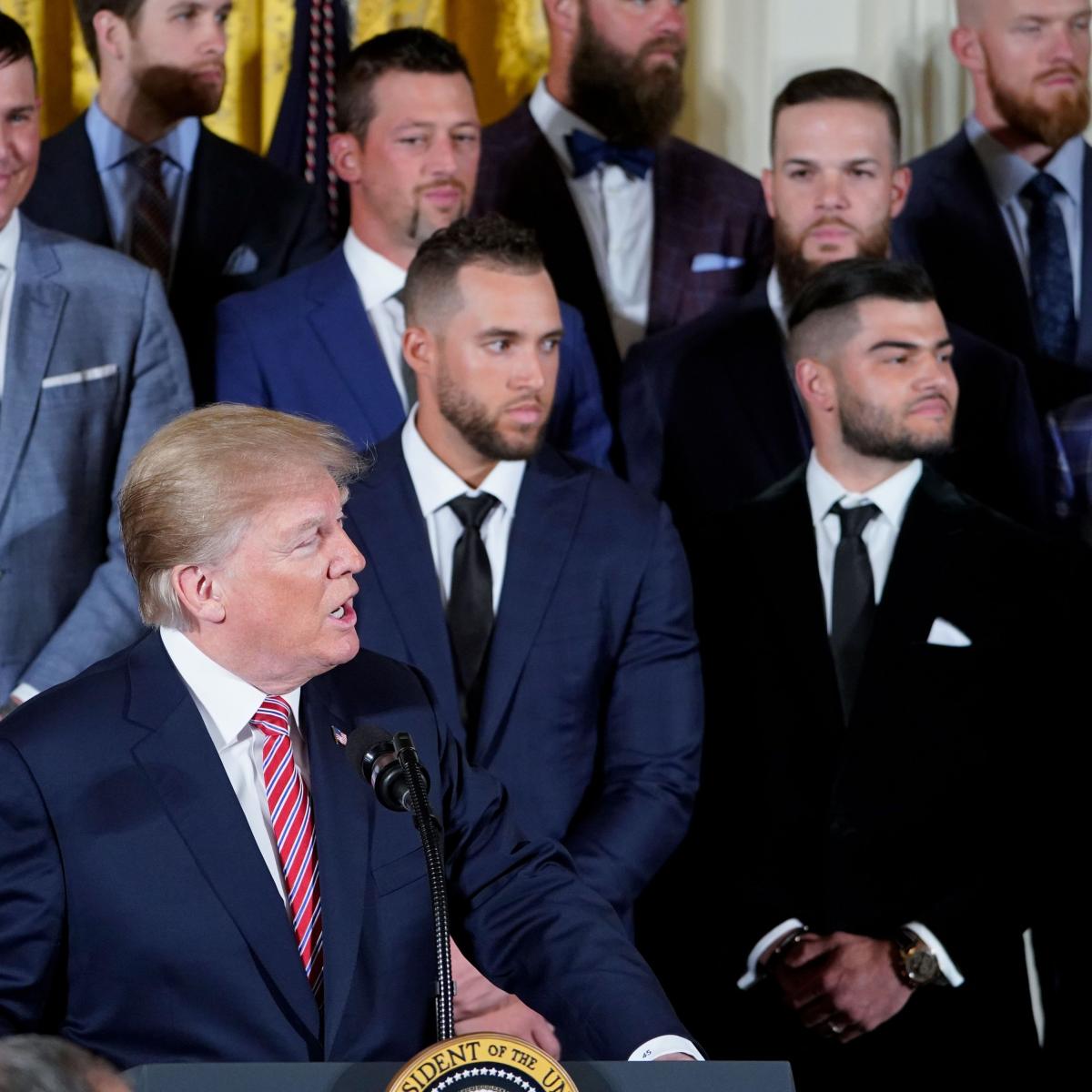 The Houston Astros visited the White House and President Donald Trump on Monday to celebrate their 2017 World Series victory over the Los Angeles Dodgers. 
"This is a hell of a team," Trump said during his comments, per Daniel Gotera of KHOU-TV.
"The Astros' victory for the ages was truly a team effort," he added, per Fox News.
He also praised manager A.J. Hinch.
"You've become very famous," he said, per Gotera. "You did a great job of skippering."
Trump also praised the Astros for...