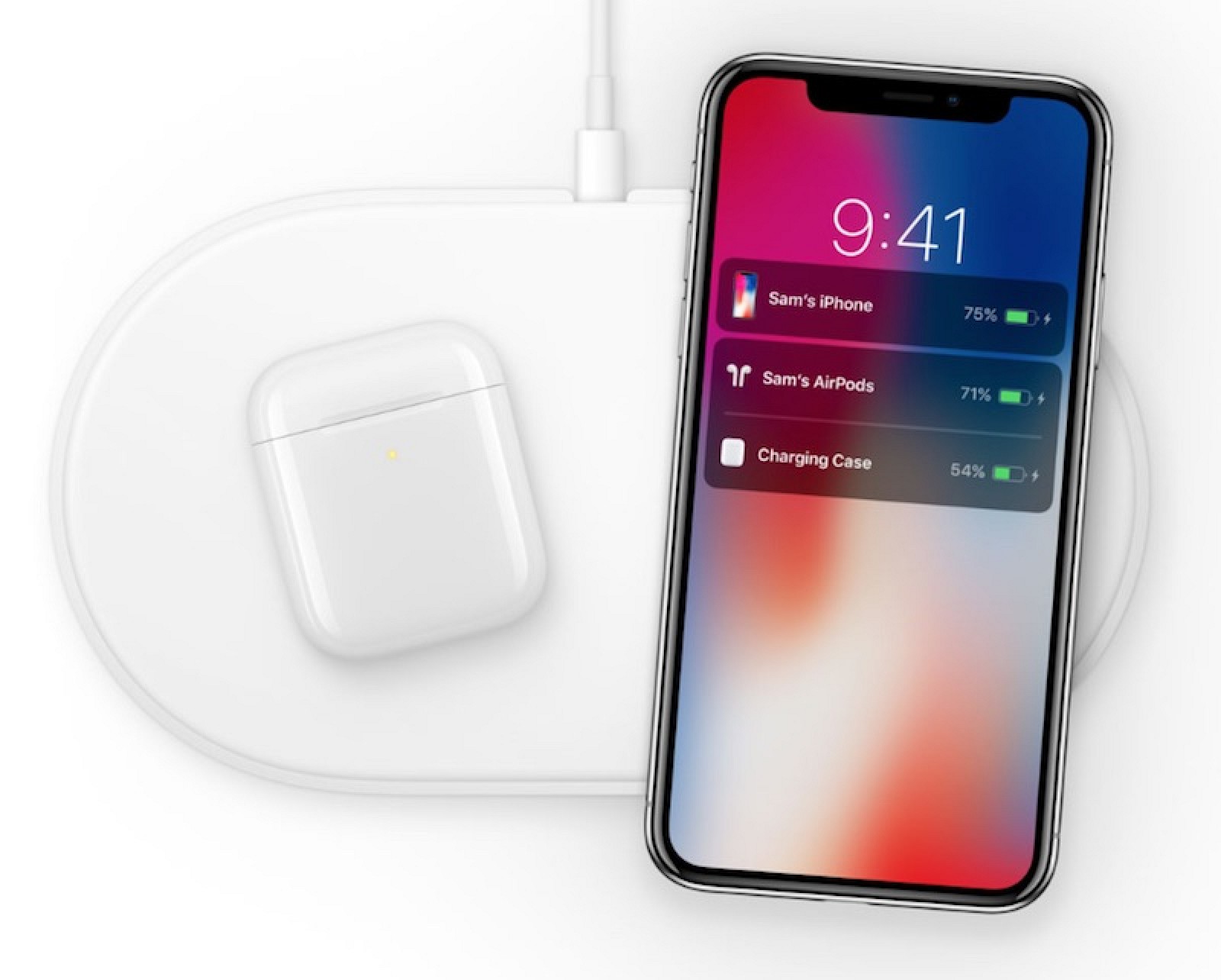 At its iPhone X event last September, Apple previewed a new wireless charging case for AirPods, for use with its upcoming AirPower charging mat. The new case looks similar to the current version, which charges via Lightning cable, but it has a built-in induction coil that also enables wireless charging.
Conveniently, it appears that the AirPower won't be the only way to wirelessly charge AirPods placed in the new case.
Chinese publication Chongdiantou, citing unnamed sources within...