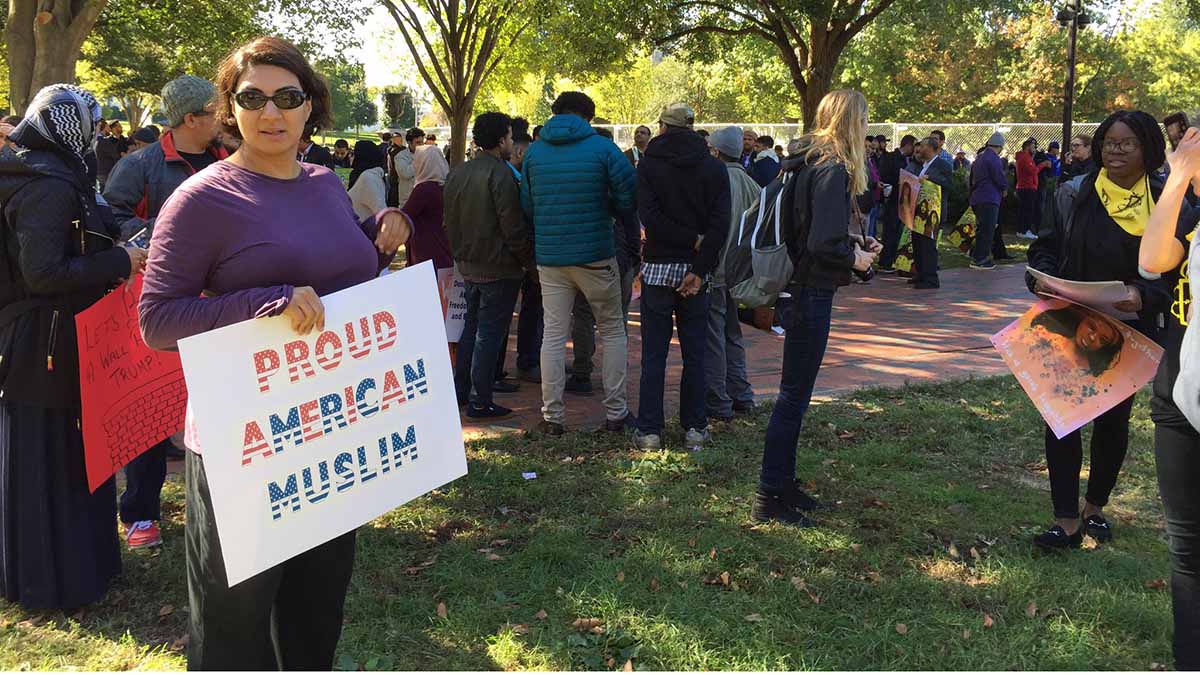 Hundreds of protesters marched outside the White House on Tuesday, declaring opposition to the Trump Administration's travel restrictions.
People holding signs declaring "No Muslim Ban," "Proud American Muslim" and "No Ban No Wall" filled Lafayette Park, facing the White House, in opposition to President Trump's proposed travel ban. Hundreds more protesters joined after marching from H Street.
The newest iteration of the travel ban was set to take effect Tuesday, but was largely blocked by a...