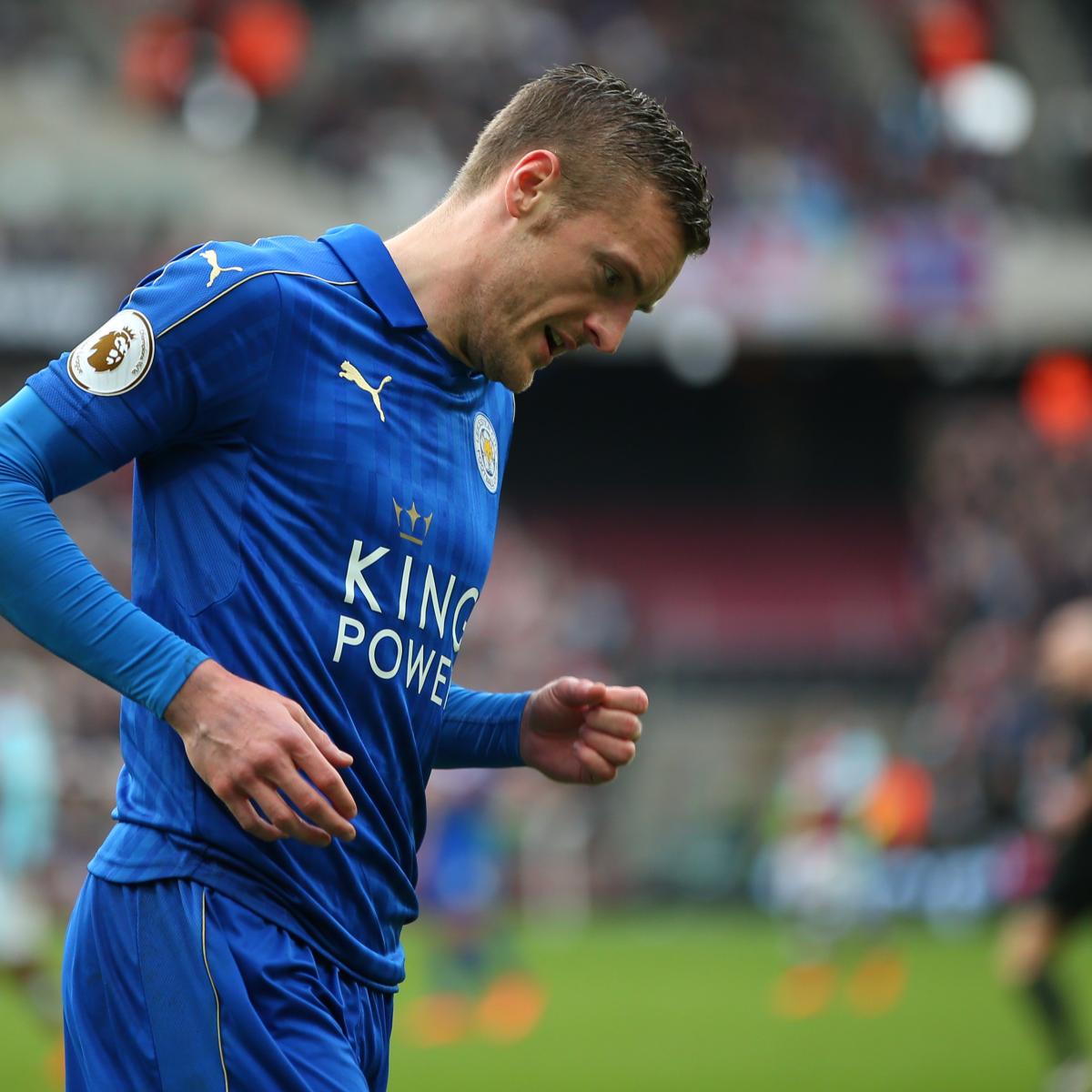 Some Leicester City supporters have gone to extreme lengths to express their displeasure with the club's sacking of former manager Claudio Ranieri.
Leicester star Jamie Vardy said he has received death threats in the aftermath of Ranieri's departure, per the Telegraph's Matt Law:
On social media, you name it—walking down the street. To be honest, I get them every week. Football fans don't seem to like me. I just get on with it, but when people are trying to cut your missus up while she's...