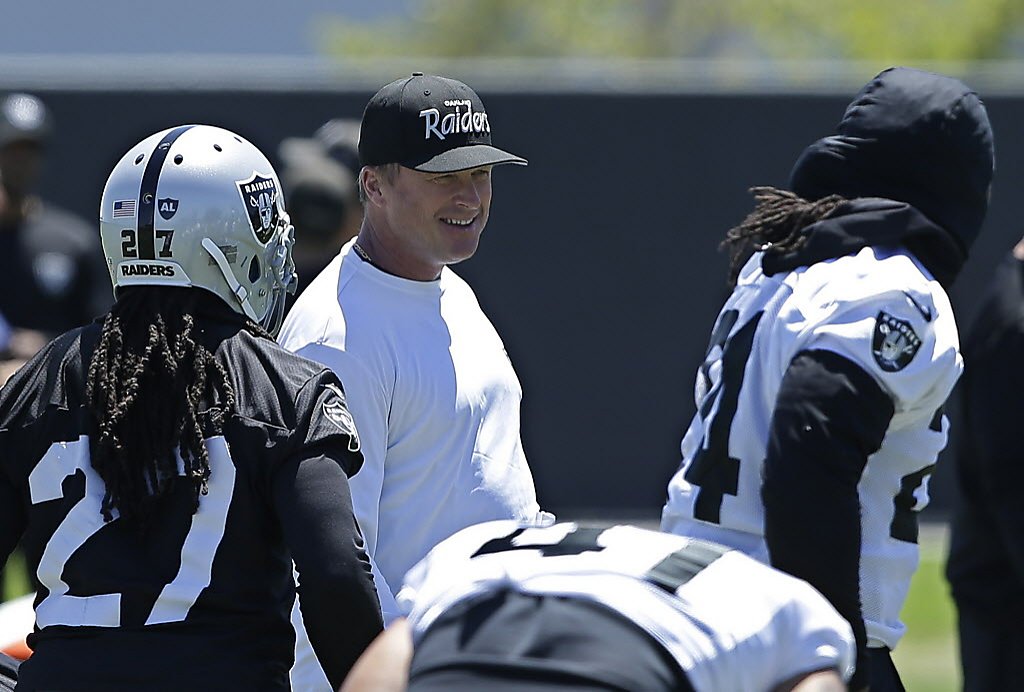 Head coach Jon Gruden termed the Raiders' minicamp practice Thursday a "final examination" - an extended walkthrough in their last session before breaking until training camp.
The Raiders ran about 100 plays in various situations and personnel groupings to "try to create some muscle memory" before players disbanded. The team reconvenes in Napa the final week of July.
"I'm really pleased with the offseason, couldn't really be more pleased," Gruden said. "We got a...