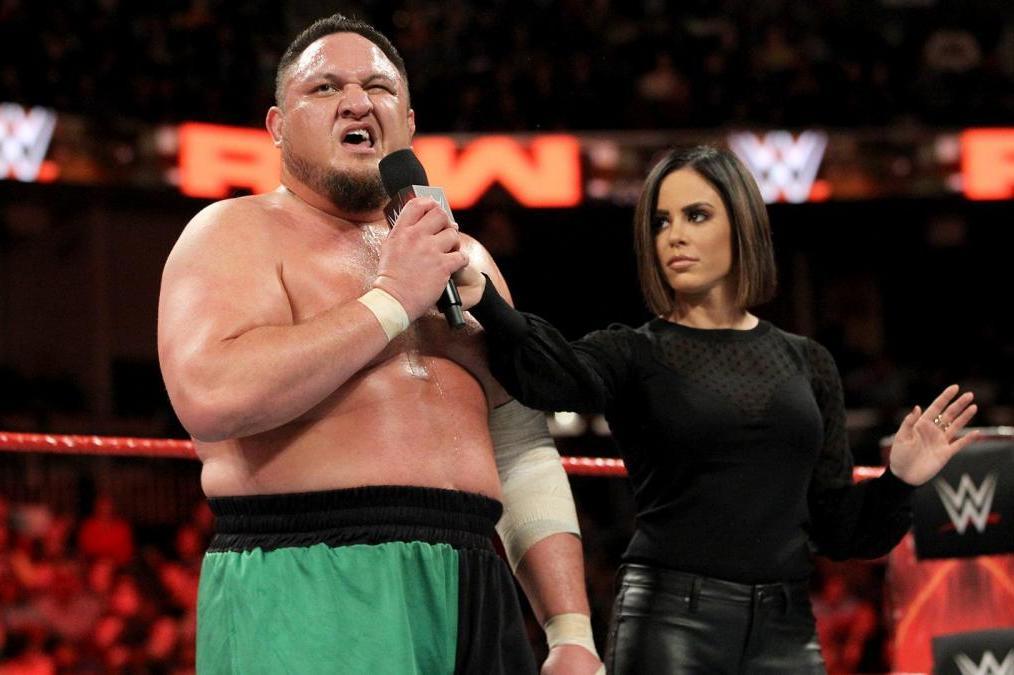 The first great WWE WrestleMania 34 match is already in the works. WWE planted the first seeds for John Cena vs. Samoa Joe on Monday's Raw, setting up a potential marquee meeting of powerhouses that would befit The Show of Shows.
Joe had just wiped out Rhyno in a quick bout in Memphis. He stood in the center of the ring afterward, snarling, seething, a bloodthirsty beast not yet satiated.
When The Destroyer announced his entry into the Royal Rumble, he made sure to mention Cena by name. Joe...