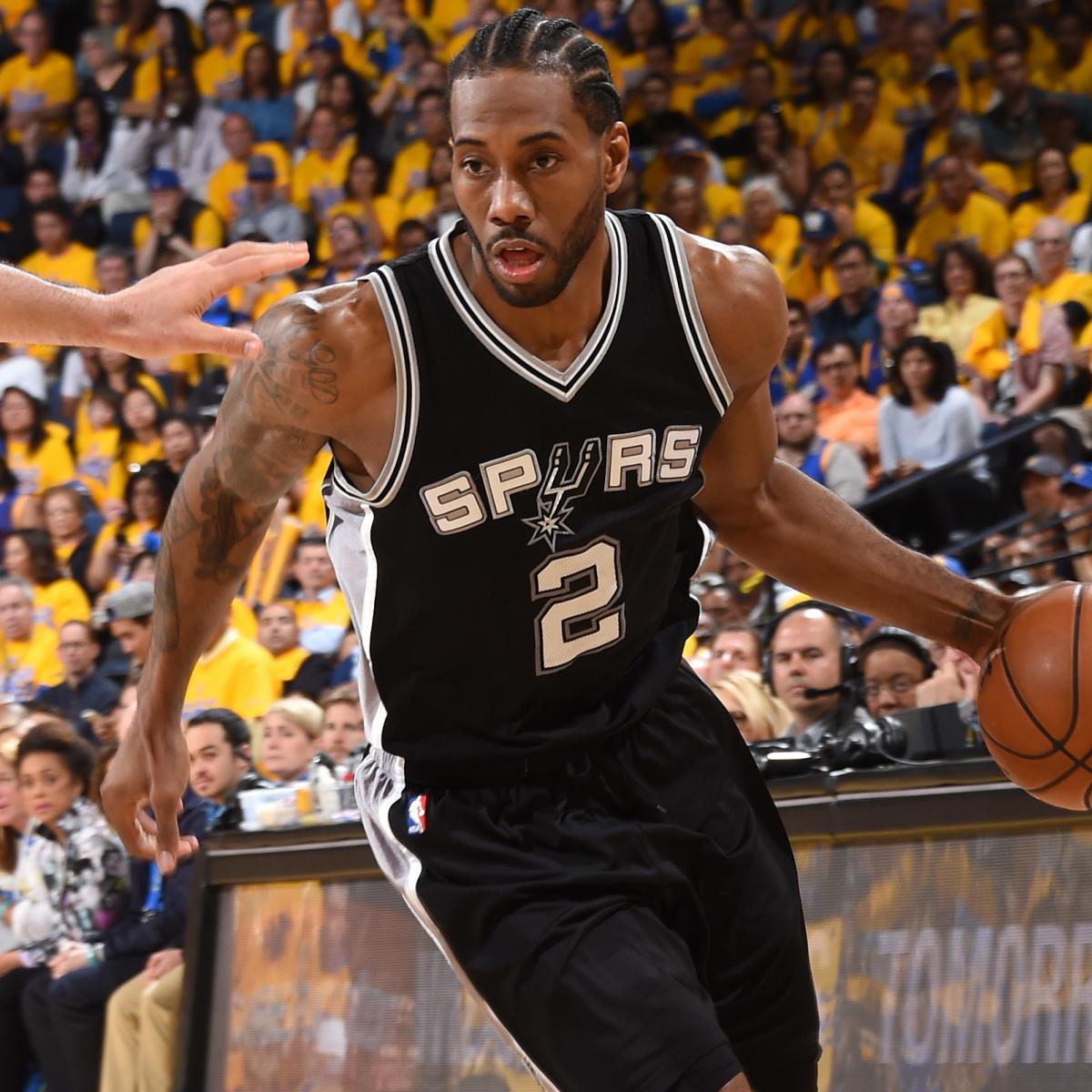 The San Antonio Spurs announced Friday that forward Kawhi Leonard is questionable to play against the Golden State Warriors in Game 3 of the Western Conference Finals on Saturday.
Leonard aggravated an ankle injury in Game 1 of the series when he landed on Warriors center Zaza Pachulia's foot after a shot.
Per Melissa Rohlin of the San Antonio Express-News, Leonard said he will be the one who decides if he plays Saturday and added, "If I feel good, I'm going to play."
The All-NBA First-Team...