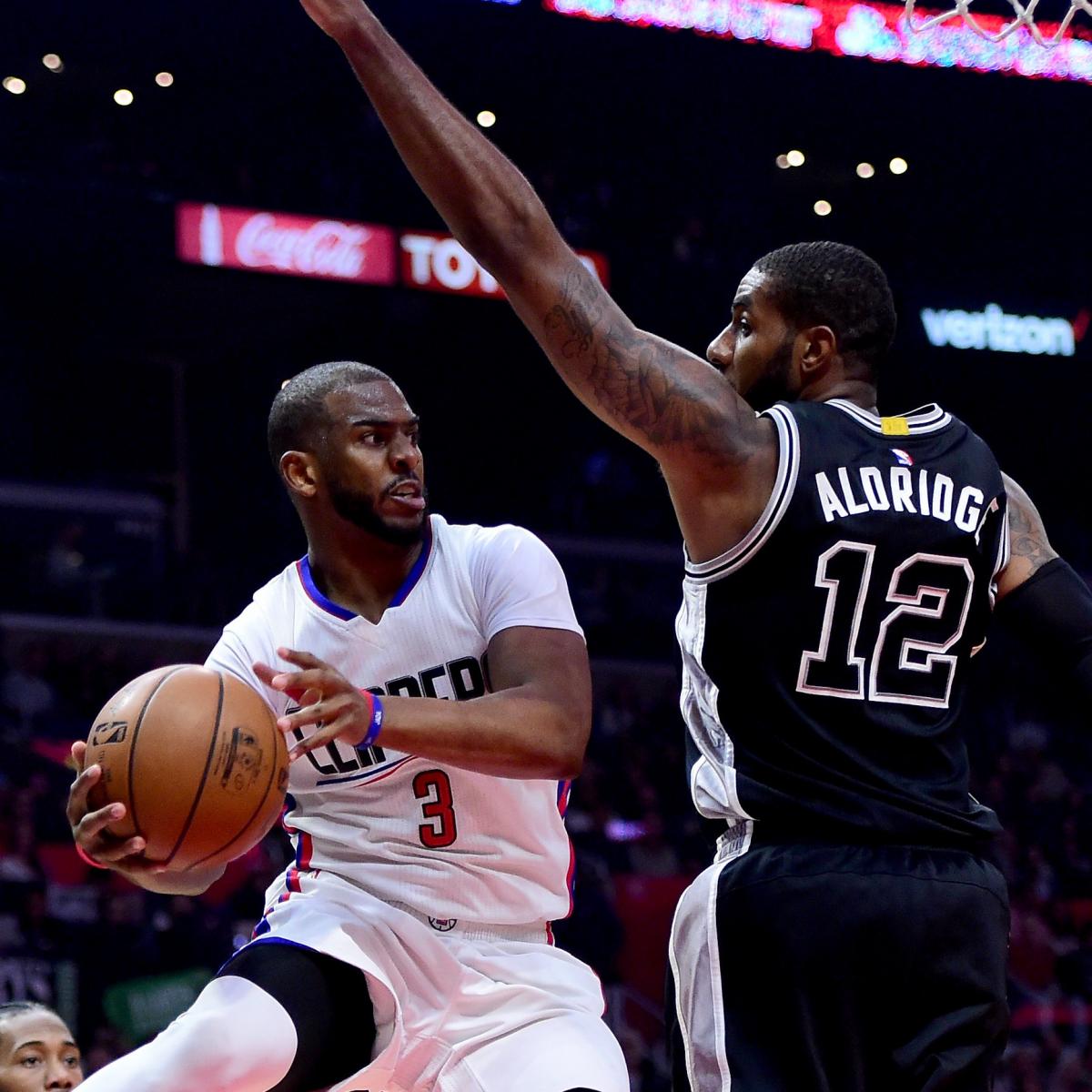 Houston Rockets point guard Chris Paul was "seriously interested" in joining the San Antonio Spurs this offseason but was influenced by questions regarding LaMarcus Aldridge's future.
On Thursday, Marc J. Spears of ESPN's The Undefeated reported on Paul's interest level in teaming up with coach Gregg Popovich and San Antonio but said "with Aldridge's status with the Spurs up in the air, it made the situation less attractive."
Spears also noted, "It probably would have been awkward for Paul to...