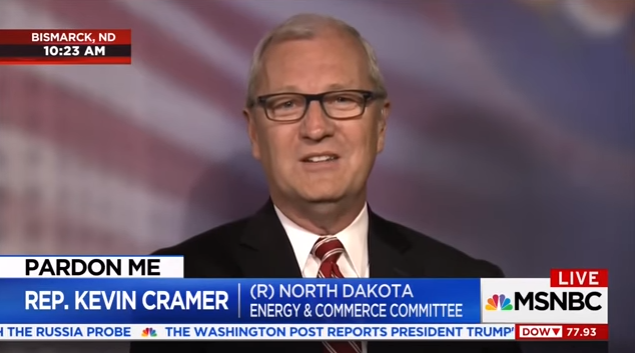 Last March, Republican Congressman Kevin Cramer (N.D.) sent a letter to media executives at "the big three" of ABC, CBS and NBCUniversal ripping into their persistent pattern of media bias. The letter included several questions about newsroom standards, the presidential election coverage of Donald Trump, Trump's transition and presidency, and of course, Hillary Clinton's e-mail scandal.
Some of the questions were as follows:
• Do you believe your coverage of Hillary Clinton's candidacy was...