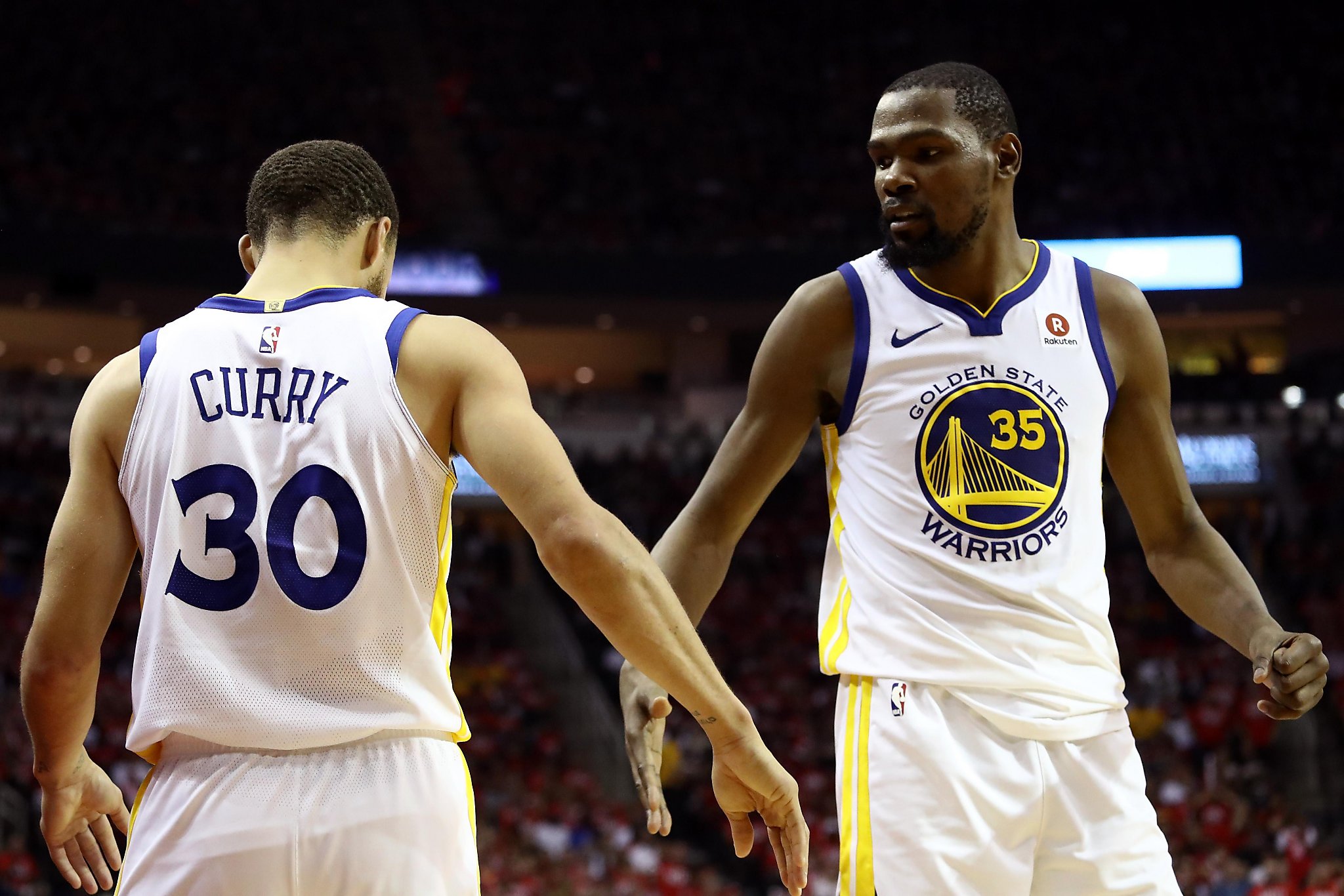 Warriors forward Kevin Durant earned first-team all-NBA honors Thursday, while teammate Stephen Curry made the third team.
Durant received 426 of a possible 500 points from a nationwide media panel to join Houston's James Harden, Cleveland's LeBron James, New Orleans' Anthony Davis and Portland's Damian Lillard on the first team. Harden and James were unanimous first-team selections.
The second team consisted of Giannis Antetokounmpo of Milwaukee, Russell...