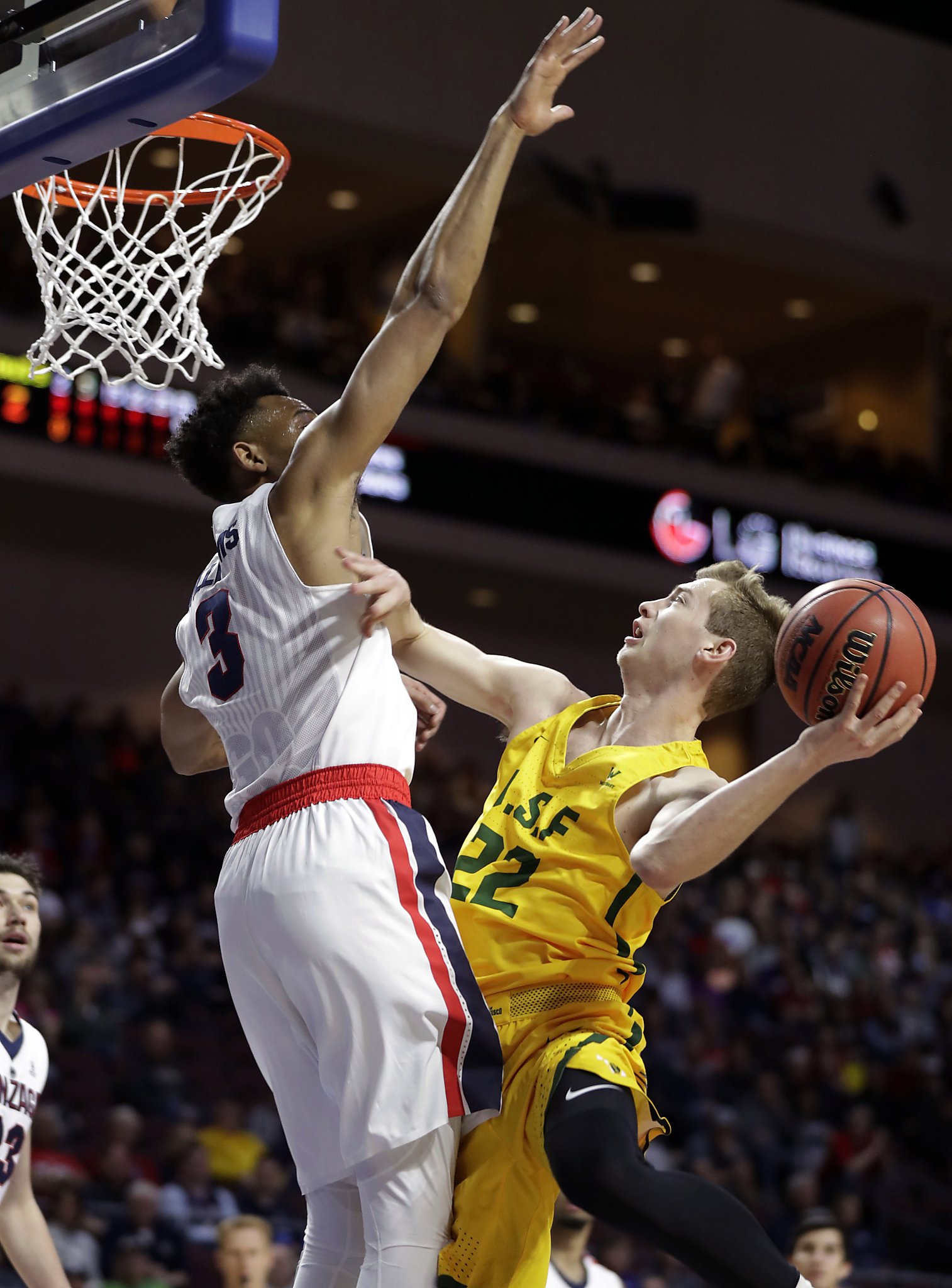 LAS VEGAS - With just fewer than three minutes remaining in Monday night's West Coast Conference semifinal game, the USF starters sat side by side on the bench, soaking in the sting of an 88-60 loss to Gonzaga.
The good news: only one of those starters, Chase Foster, is a senior. The bad news: the Dons have a lot of work to do to rise to the bar the No. 6 Bulldogs have set for the conference.
Gonzaga (29-4) led for all but 37 seconds and by as many as 33 points...