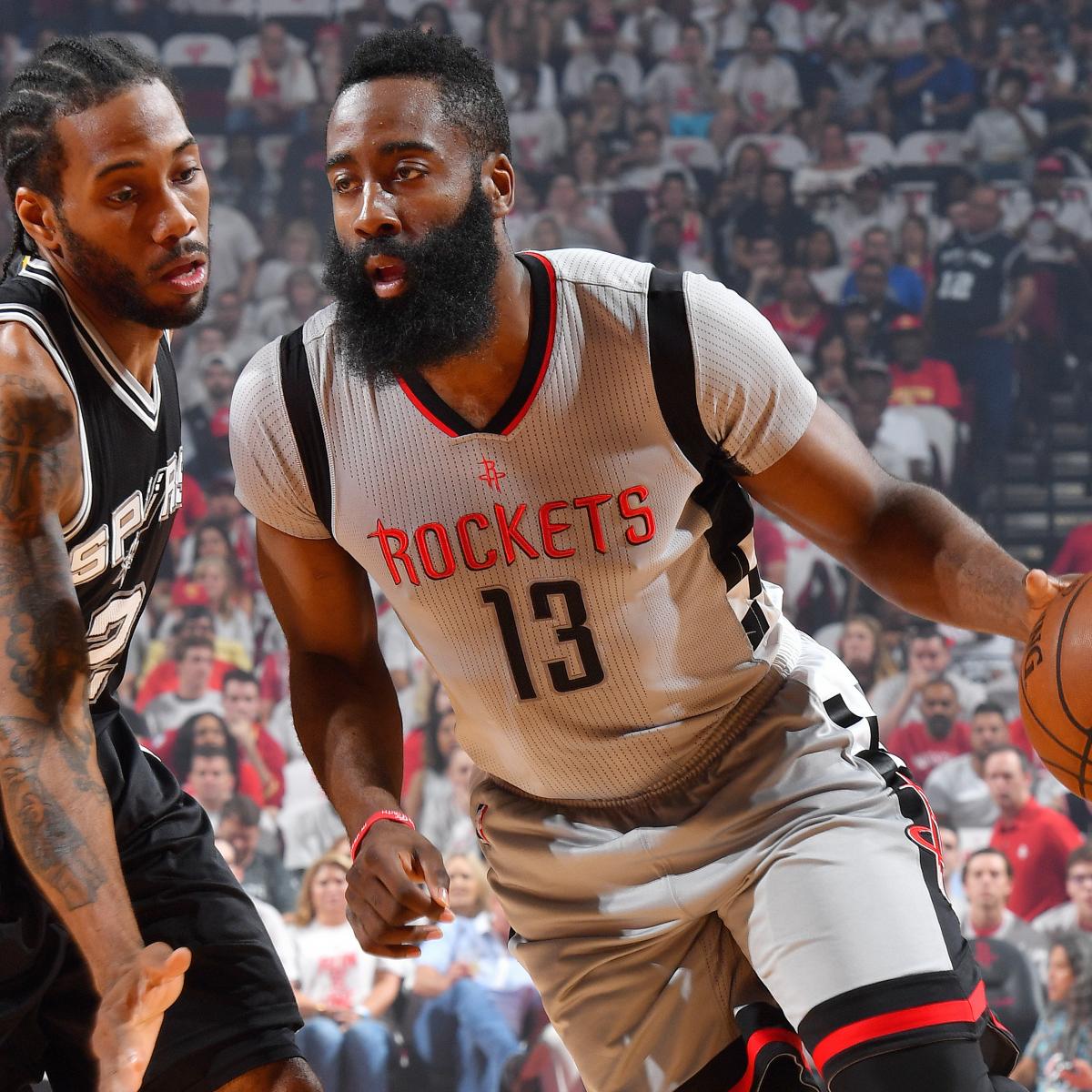 James Harden helped the Houston Rockets even the Western Conference Semifinals with a 125-104 Game 4 win over the San Antonio Spurs.
The Beard finished with 28 points, 12 assists and five rebounds Sunday, creating a 2-2 tie in the back-and-forth second-round matchup.  
While Harden took on a facilitating role like he did in Game 1, he still showed he can score:
This was one of 19 made three-pointers on 43 attempts in an offensive barrage for Houston.
On the other side, Kawhi Leonard was held to...