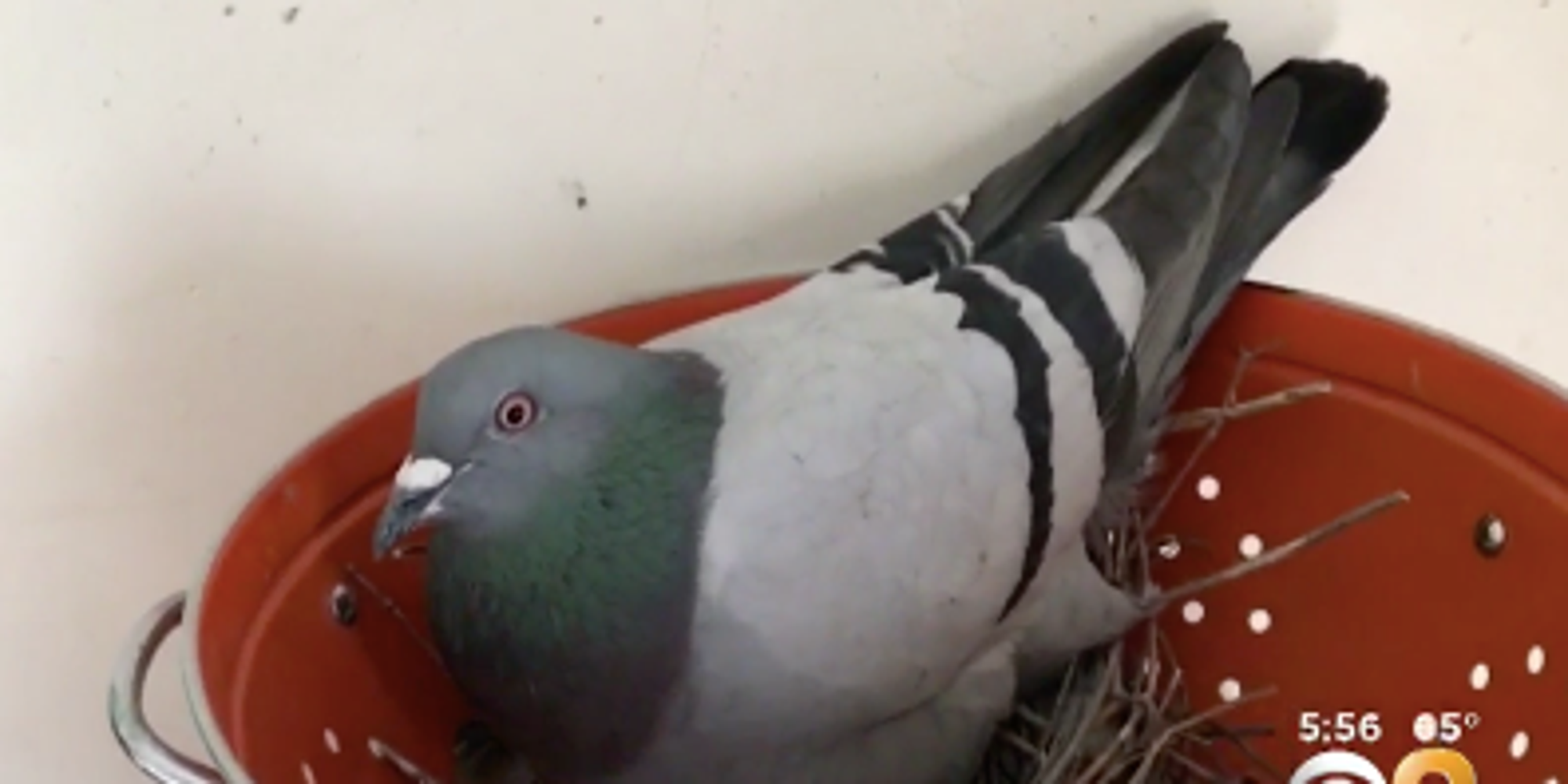 Like many New Yorkers, this bird knows a good real estate opportunity when she sees one.
A pigeon moved into Genevieve Roman's Brooklyn apartment through a window opening while she was out of town, CBS New York reports.
When Roman returned Tuesday after a few months, the pigeon had made herself at home. She built a nest in a spaghetti strainer where her eggs are waiting to hatch. She flies away on occasion but always returns to sit on her eggs, the station noted.
#roosting A post shared...