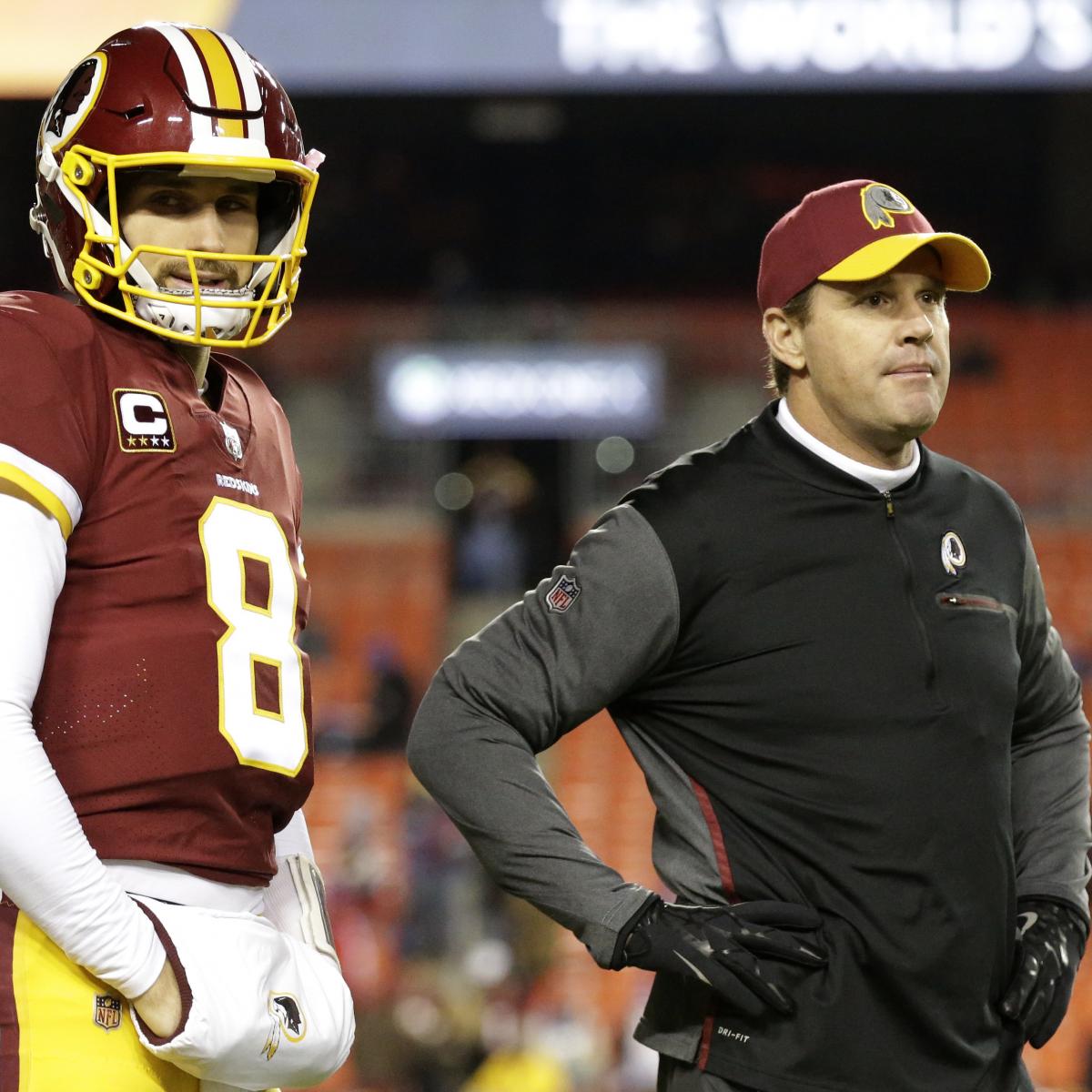 Kirk Cousins is set to become a free agent in March, and Washington head coach Jay Gruden acknowledged Tuesday during his press conference the team has to prepare for the possibility of the quarterback leaving. 
"We have to," Gruden said, per John Keim of ESPN.com. "There are ways to plan for it. We have to make sure we have all our ducks in a row whether he's here or not. We have to make this team better."
Keim explained Washington will have the opportunity to use the franchise tag on Cousins...