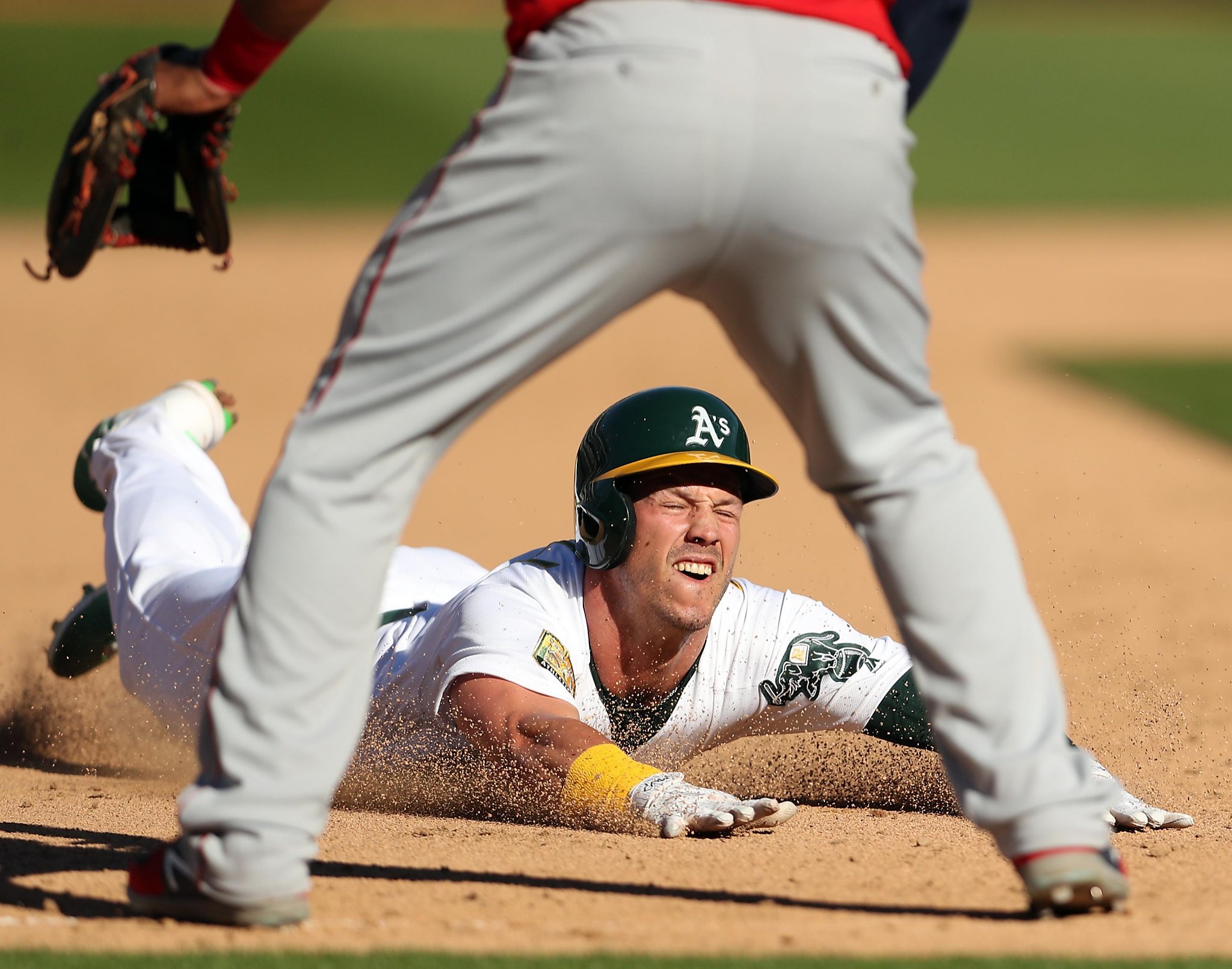 LOS ANGELES - Boog Powell, injured Friday at Anaheim, is likely to miss at least several weeks with a right knee sprain, according to manage Bob Melvin.
Powell had an MRI that showed a Grade-1 sprain, according to Melvin.
Powell's absence might mean a longer stay in Oakland for Trayce Thompson, claimed on waivers from the Yankees last week. Thompson, a right-handed hitting outfielder, was not in the lineup Tuesday against a left-handed starter, Hyun-Jin Ryu,...