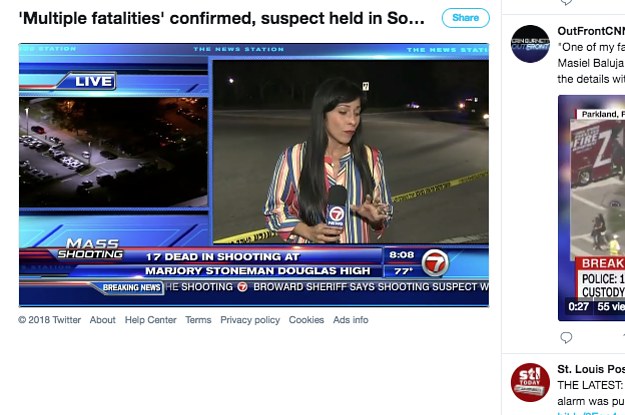 Twitter is starting to show live, local news broadcasts in a live streaming window next to its timeline during major breaking news events.
Twitter's initiative to air these videos is currently rolled out across the platform, a company spokesperson confirmed to BuzzFeed News. The company will rely on a set of partnerships with local news stations to select the footage.
On Wednesday, Twitter put the initiative into action in a big way, streaming hours of footage...