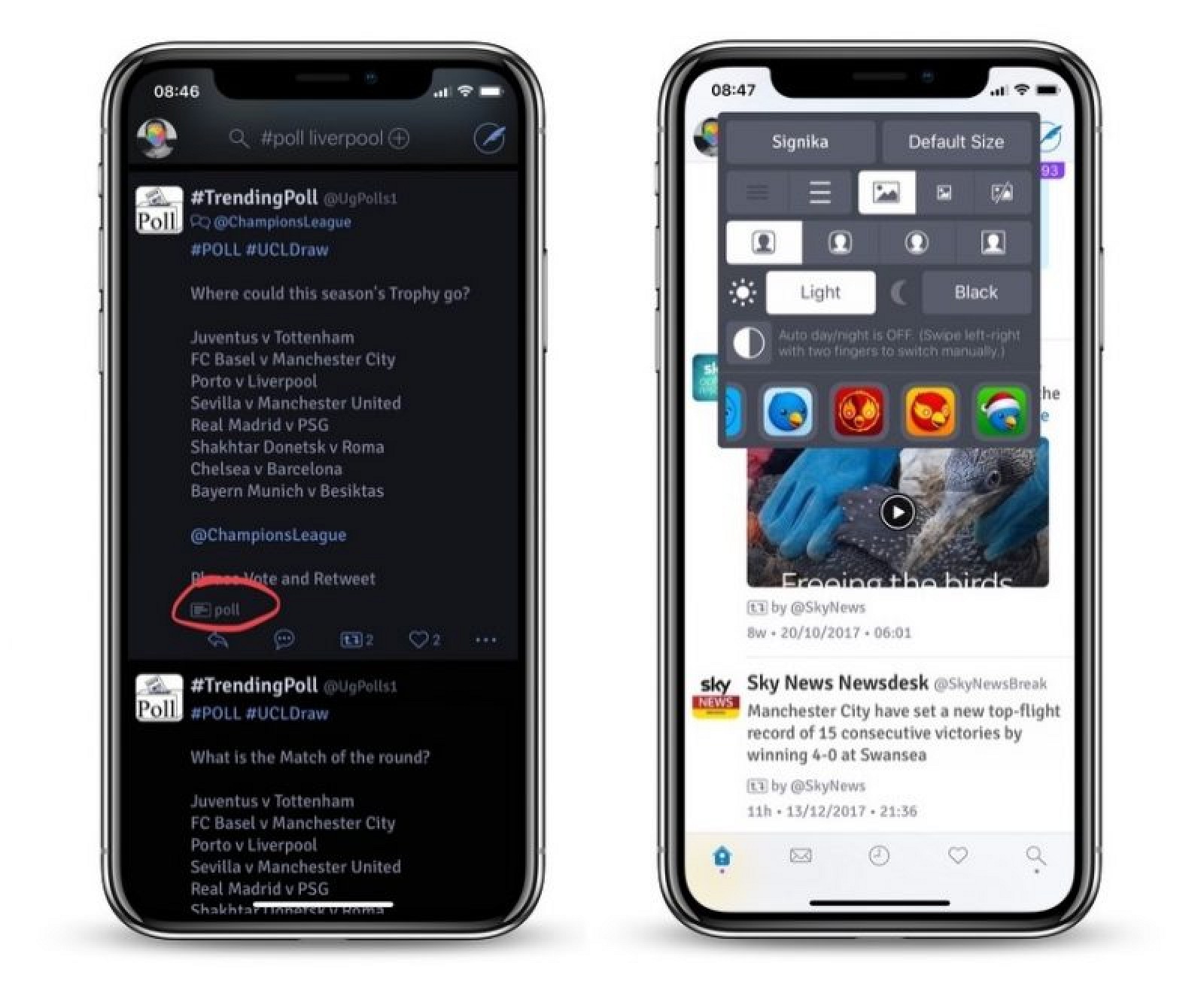 Third-party Twitter app Twitterrific reached version 5.18 on Thursday, bringing several improvements including an additional dark visual theme and tweet poll detection.
In what should come as good news to heavy users on iPhone X, Twitterrific has added a new energy-saving "true black" theme, which now appears as an option alongside the existing dark theme.
The Theme panel has also been expanded in other ways, including support for avatar shapes – rounded rectangle, squircle, circle and...