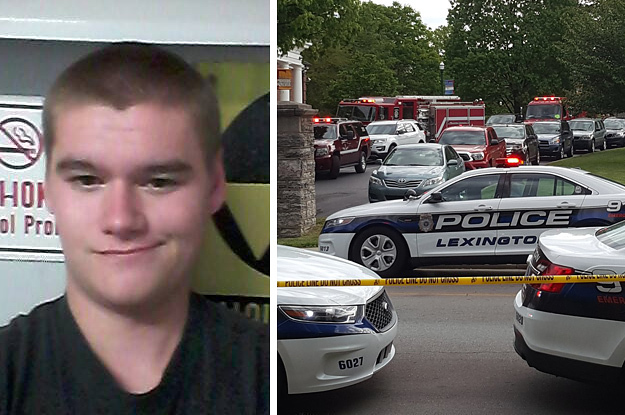 Leigh Searcy / Via Twitter: @LSearcLex
A former student of Kentucky's Transylvania University was arrested Friday after he allegedly stormed a campus café with a machete and a bag of knives, quizzed students on their political affiliations, and injured two women.
Mitchell W. Adkins allegedly entered the cafe on the Lexington campus shortly before 9 a.m. local time before threatening patrons and employees, the Lexington Police Department said in a statement.
Two women suffered non-life...