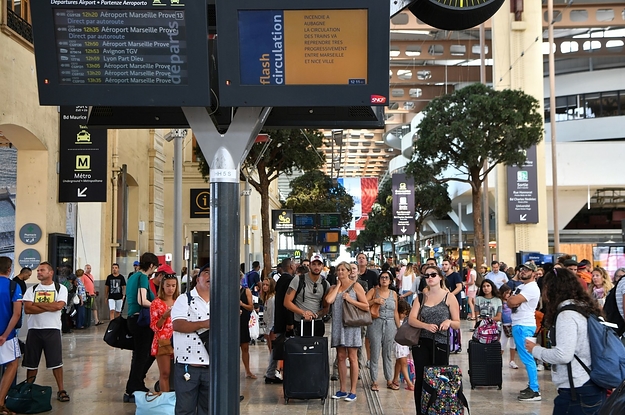 The Saint-Charles Station in Marseille
Bertrand Langlois / AFP / Getty Images
Four female Boston College students visiting France were attacked with acid at the Marseille-Saint Charles train station on Sunday, an incident authorities believe is unrelated to terror.
French police arrested a 41-year-old woman in connection to the attack, according to the Associated Press, which cited an anonymous source in the local prosecutor's office.
Two of the women sustained injuries to their faces and...