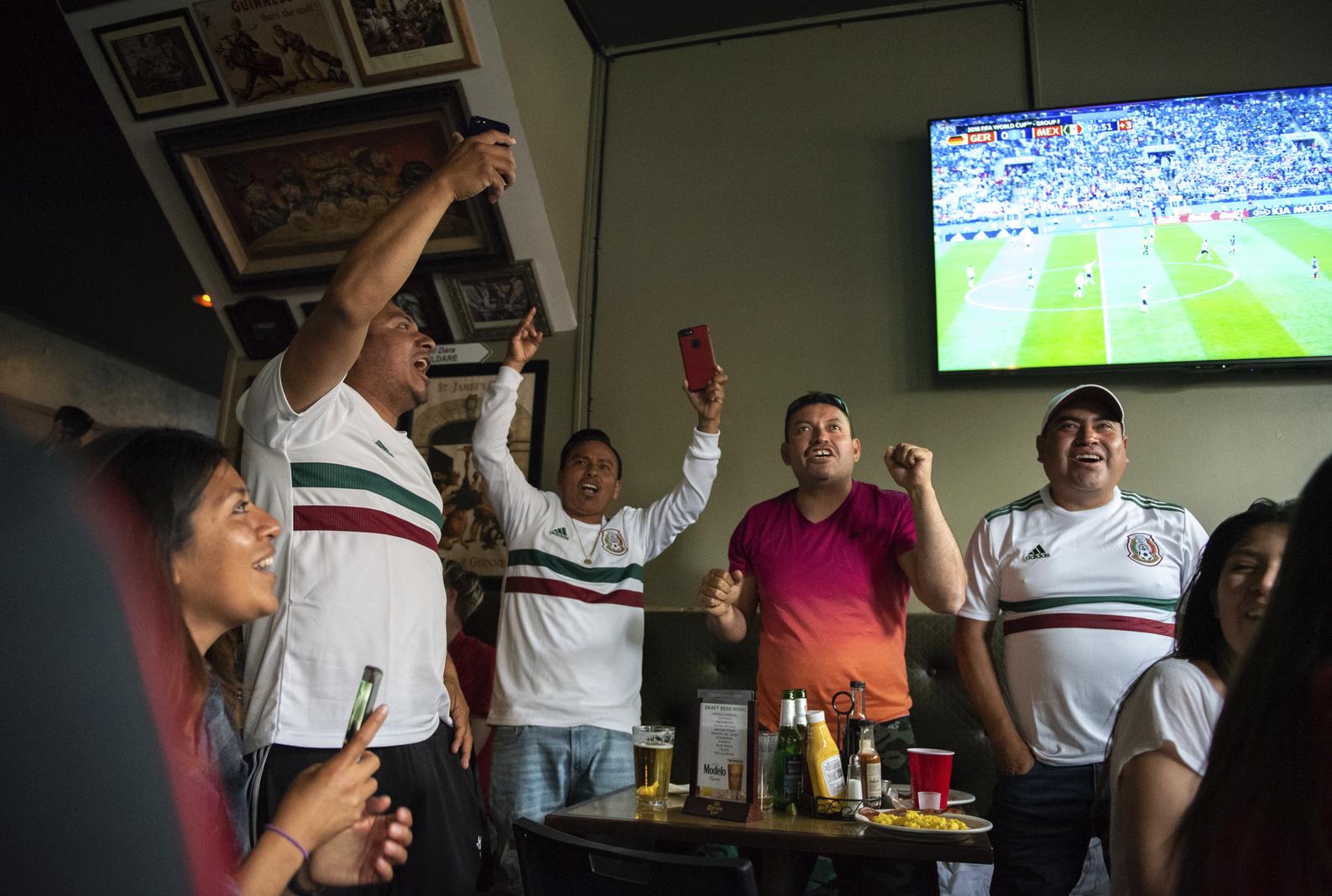 Walls shook and eardrums vibrated - but that was no earthquake in San Francisco's Mission District on Sunday morning.
The tremors erupted from sheer joy across the largely Latino neighborhood as incredulous fans watched Mexico beat Germany in a World Cup soccer match for the first time.
"Si se pudo! Si se pudo!" screamed the fans who jammed into the Napper Tandy Irish bar on 24th Street. "Yes we could! Yes we could!"
What Mexico did was defeat...