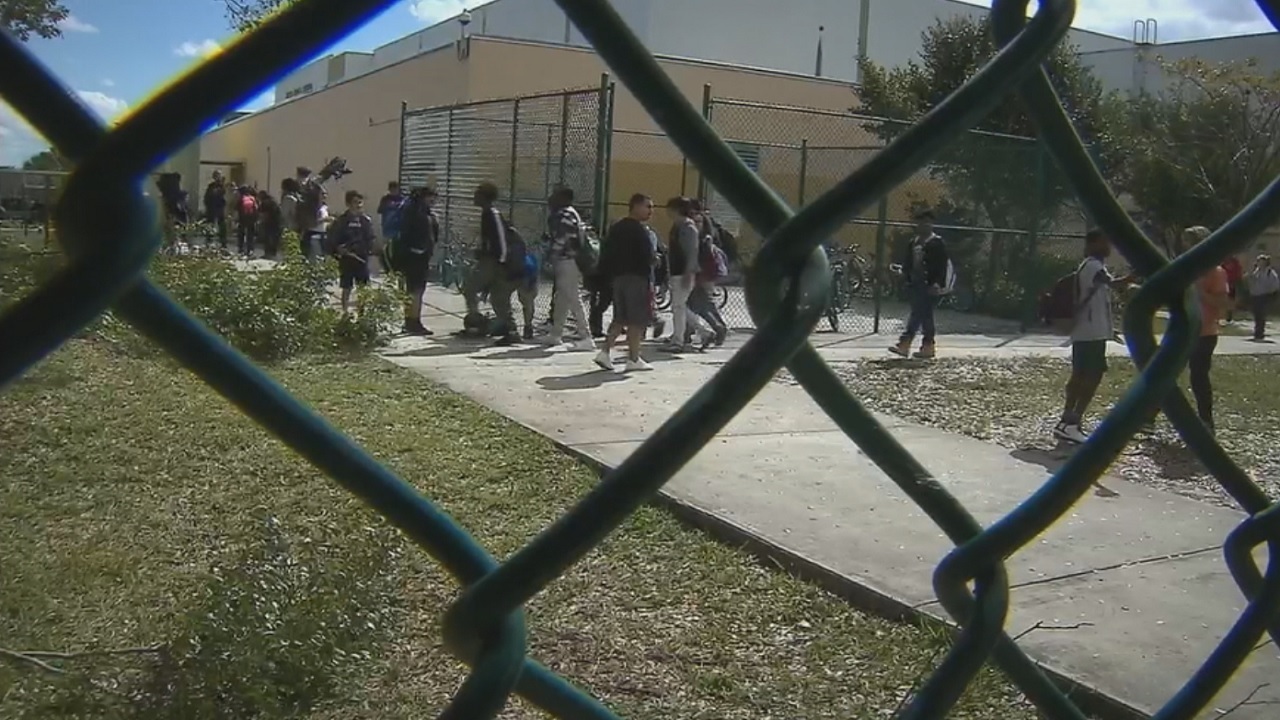 A teacher and a student were hospitalized Friday morning after a fight broke out at Pines Middle School, authorities said.
Pembroke Pines police said a 13-year-old girl stabbed another 13-year-old girl with a pair of scissors shortly after 9 a.m.
Authorities said the girls fought in a hallway between classes.
According to police, a 13-year-old boy and a teacher, Dorthea Oatt, 59, tried to break up the fight and were also injured. 
In a statement to Local 10 News, Broward County Public Schools...