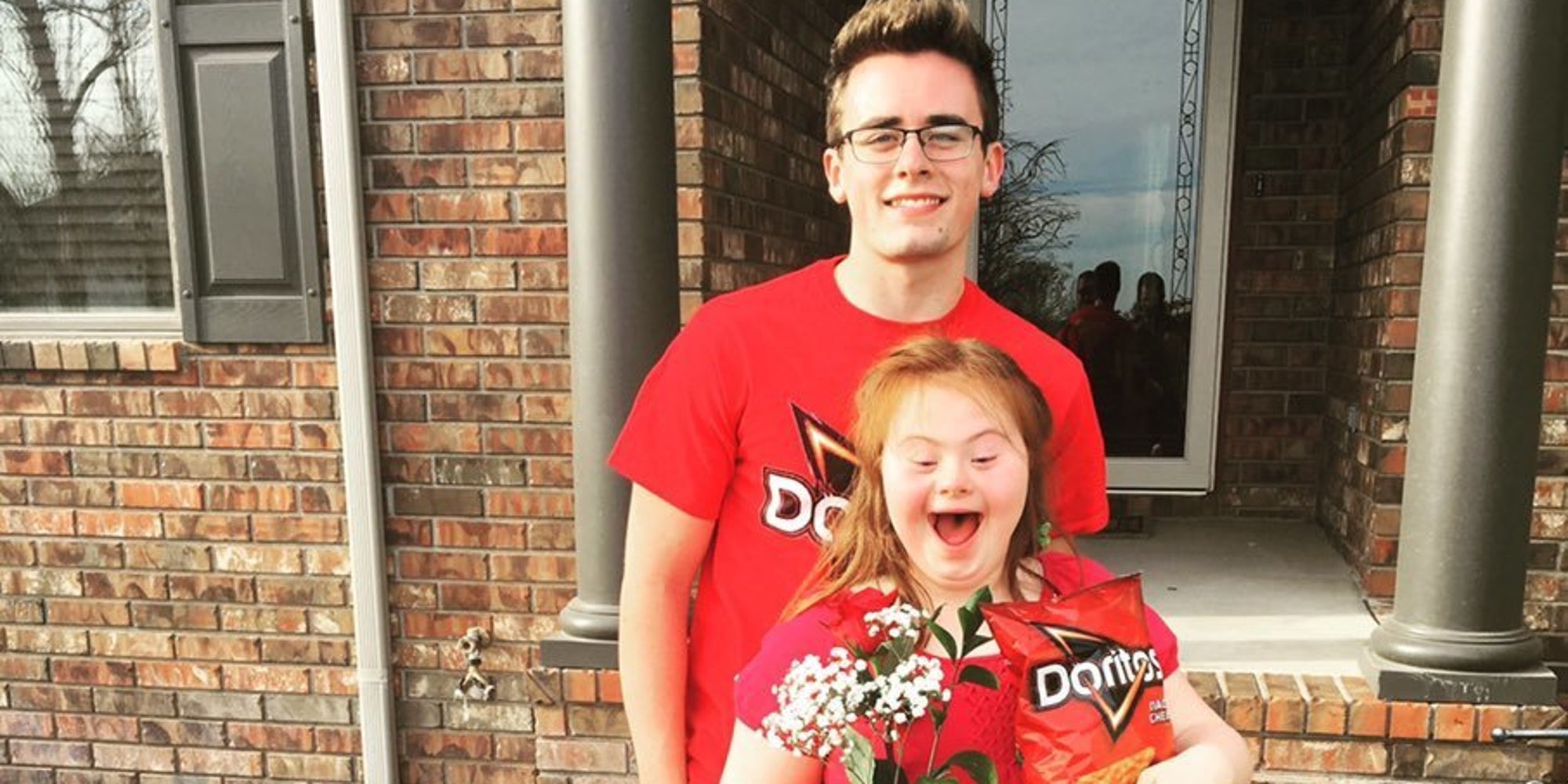 Sure, it's a little cheesy but this just might be the most thoughtful prom proposal ever.
On Sunday, the Facebook page Love What Matters posted a heart-meltingly cute video of 18-year-old Shaedon Wedel asking his best friend's little sister to the prom. 
Carlie Wittman, 15, has Down syndrome and her favorite chips are Doritos. Naturally, Shaedon tried to work some nacho cheese-inspired comedy into his prom invite.
"I decided on the Doritos theme because I have known her for seven years and there...