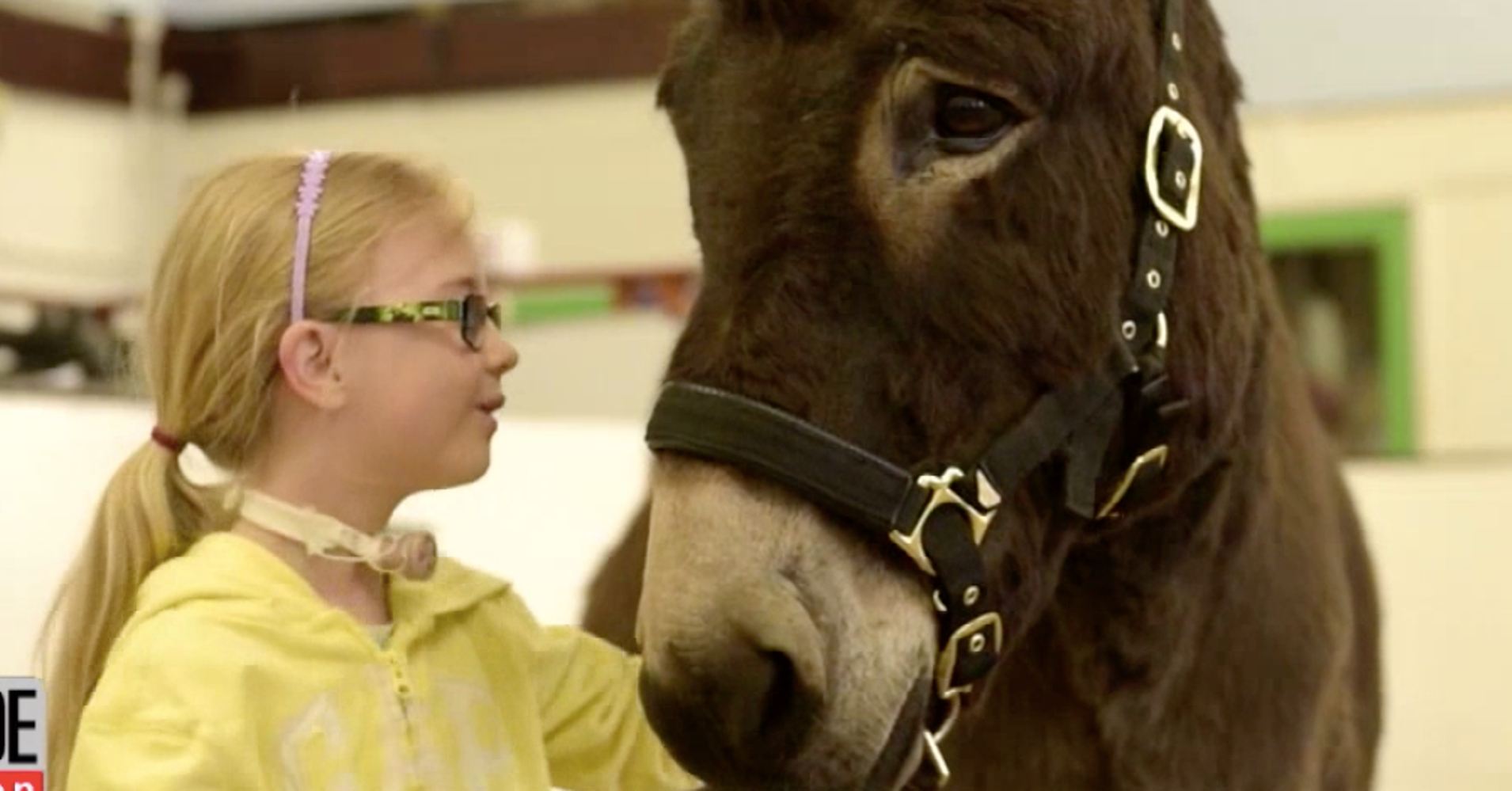 For the longest time, Amber Austwick was unable to speak. In fact, it took a donkey to inspire her first words.
Amber, a 6-year-old in Birmingham, England, was born prematurely, along with her twin sister, Hope, in June 2010.
Both babies suffered severe bleeding in their lungs, but Hope got stronger while Amber needed a life-saving tracheotomy that restricted air to her vocal cords, according to Inside Edition.
As a result, she was able to breathe, but unable to speak.
But that changed three...