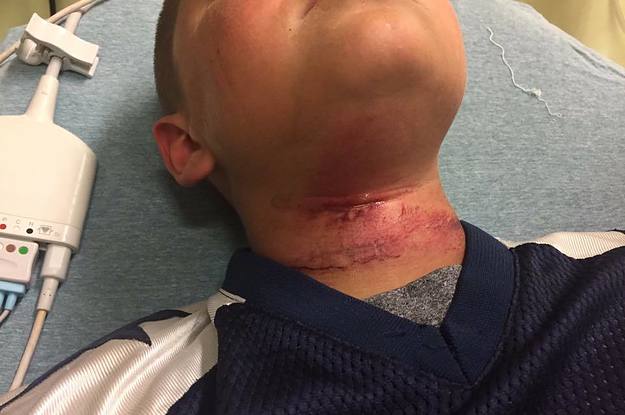 View Video ›
facebook.com
The family of an 8-year-old biracial boy in Claremont, New Hampshire, said a group of teenagers hurled rocks at him, called him racially charged words, and then pulled a rope around his neck and hung him.
The boy's grandmother, Lorrie Slattery, said the incident occurred on an afternoon in late August when her grandson was playing with teenagers in the neighborhood in a backyard.
"The (teenagers) said, 'Look at this,' supposedly putting the rope around...