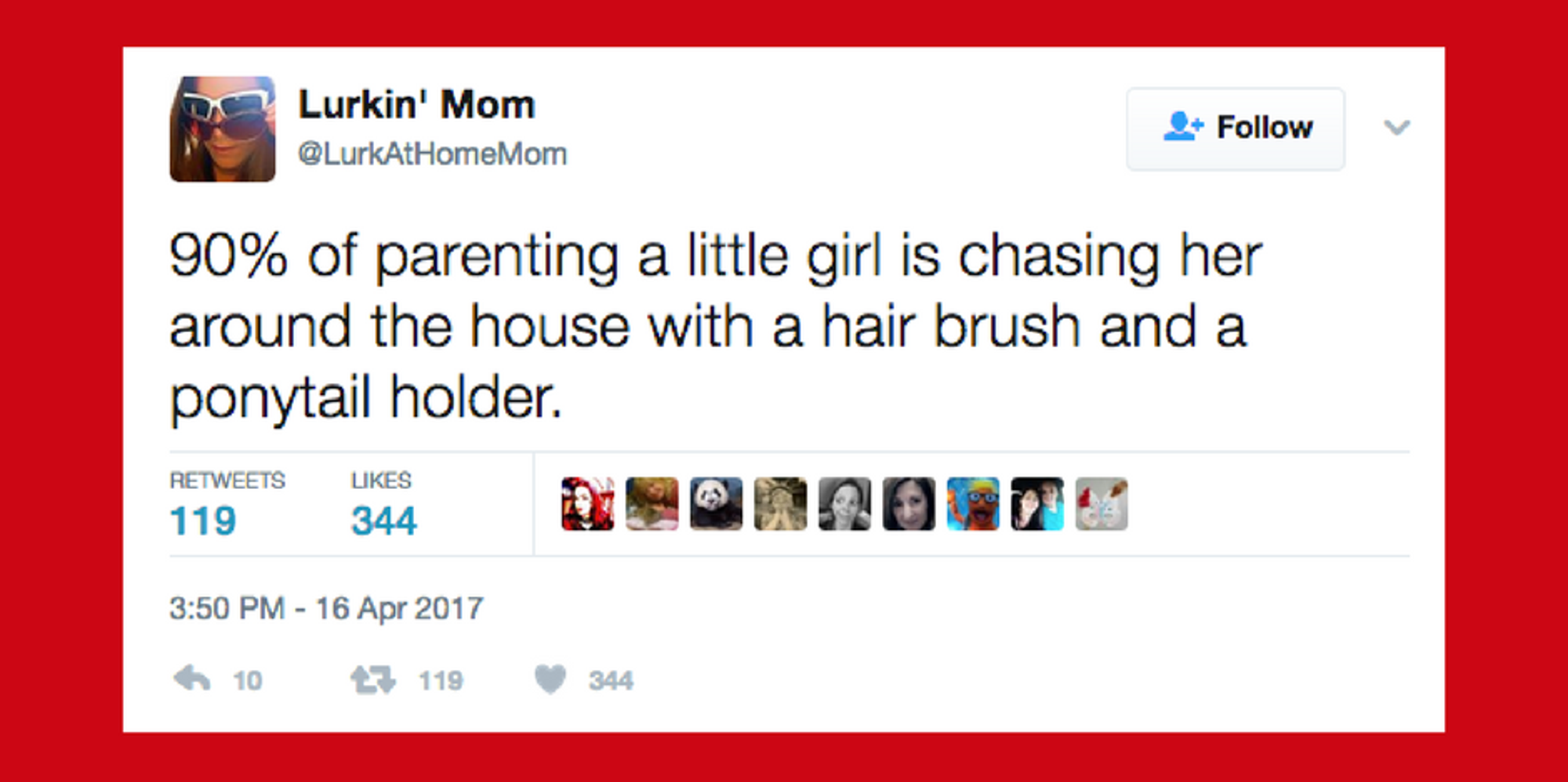 Kids may say the darndest things, but parents tweet about them in the funniest ways. So each week, we round up the most hilarious 140-character quips from moms and dads to spread the joy. Scroll down to read the latest batch and follow @HuffPostParents on Twitter for more!
Watching my son eat rice with chopsticks, 3 grains at a time, and I can't think of a better metaphor for parenting.— Valerie (@ValeeGrrl) April 19, 2017
Doing homework with your kids really shows you what you're made...