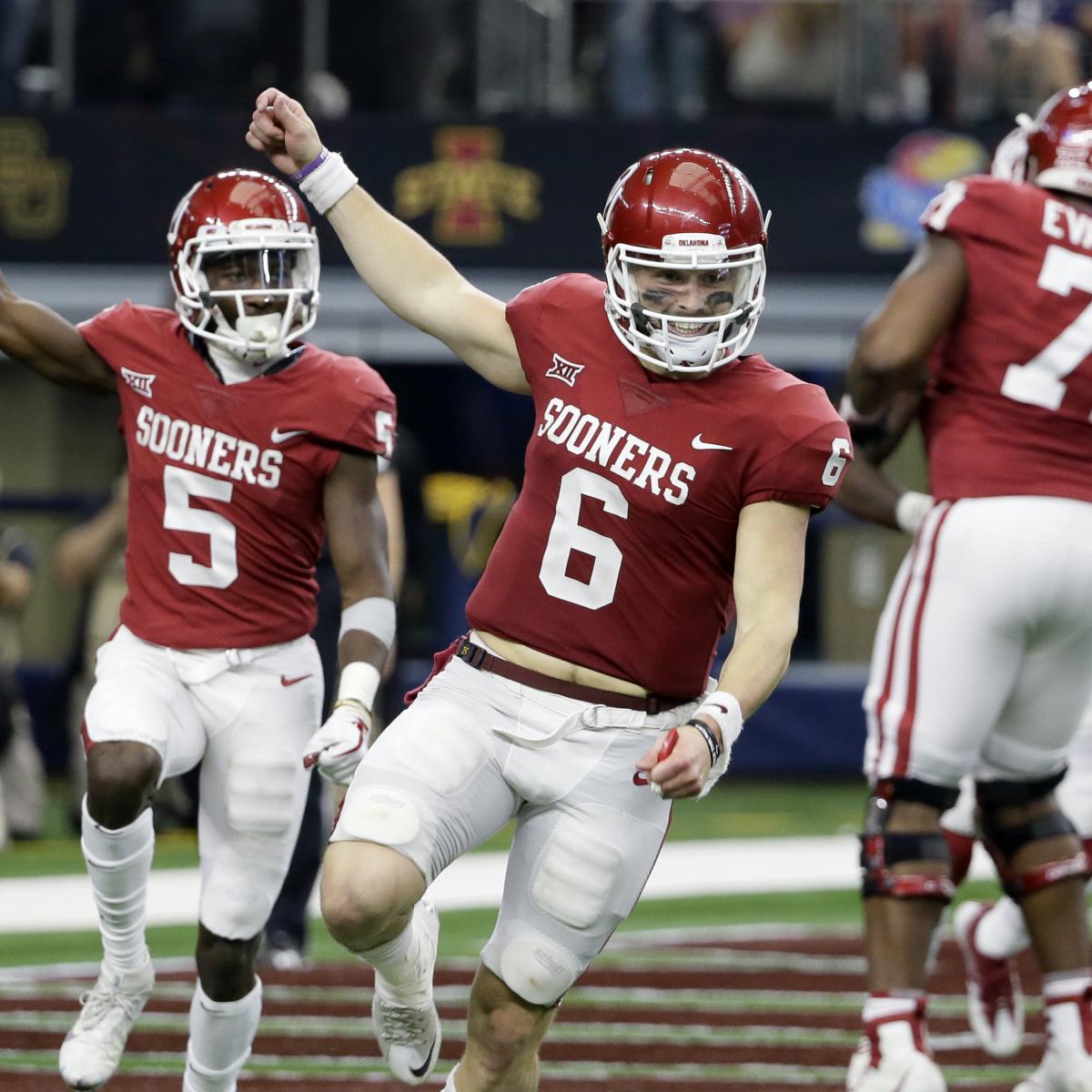 Igniting a debate over any topic in college football has been an easy thing to do, especially in the month. 
However, the one matter that has experienced little controversy revolves around the Heisman Trophy winner. 
Oklahoma's Baker Mayfield is set to become the sixth Oklahoma player to earn the award and the first since Sam Bradford took home the hardware in 2008. 
How many other players join Mayfield at the ceremony remains to be seen, but the trophy should be his come Saturday night. 
Here's...