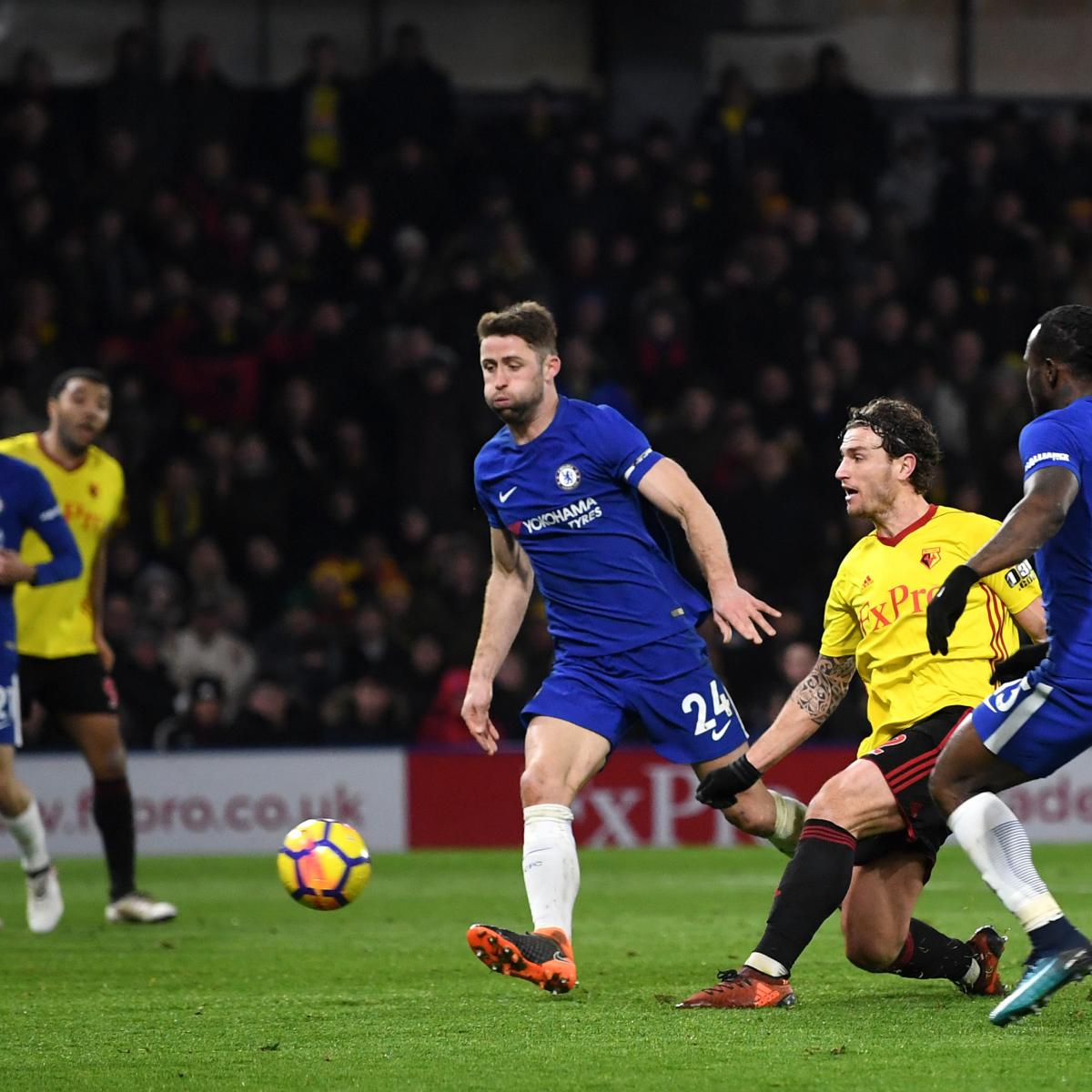 Premier League champions Chelsea fell to pieces at Vicarage Road on Monday and suffered a 4-1 defeat at Watford's hands, failing to capitalise upon Liverpool's draw at Tottenham Hotspur as Week 26 came to a climactic close.
Tiemoue Bakayoko was sent off after 30 minutes, and Eden Hazard thought he secured a point for the Blues when he cancelled out Troy Deeney's first-half penalty breakthrough with an 82nd-minute equaliser.
But the Hornets had other plans and scored three in the last 10 minutes...