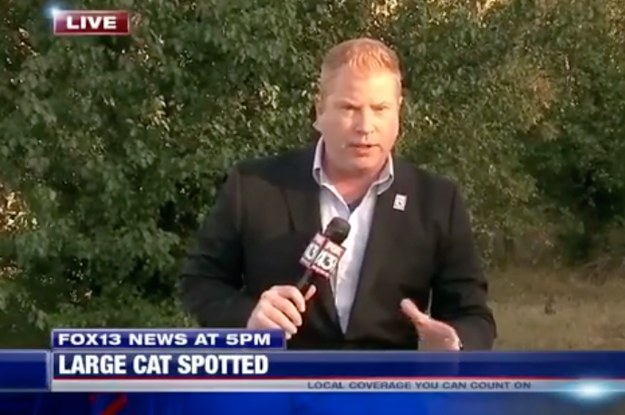 I've watched this dozens of times and it keeps getting funnier.
Earlier this week, a man waiting at a drive-thru in Hernando, Mississippi (which is right outside Memphis), filmed what appeared to be a cougar on the prowl.
View Video ›
Facebook: video.php
"I was out picking up some food at Wendy's in Hernando and this cat walked out of the woods," David Sluder wrote on Facebook on Wednesday. "It is a little hard to see but I can assure you this...