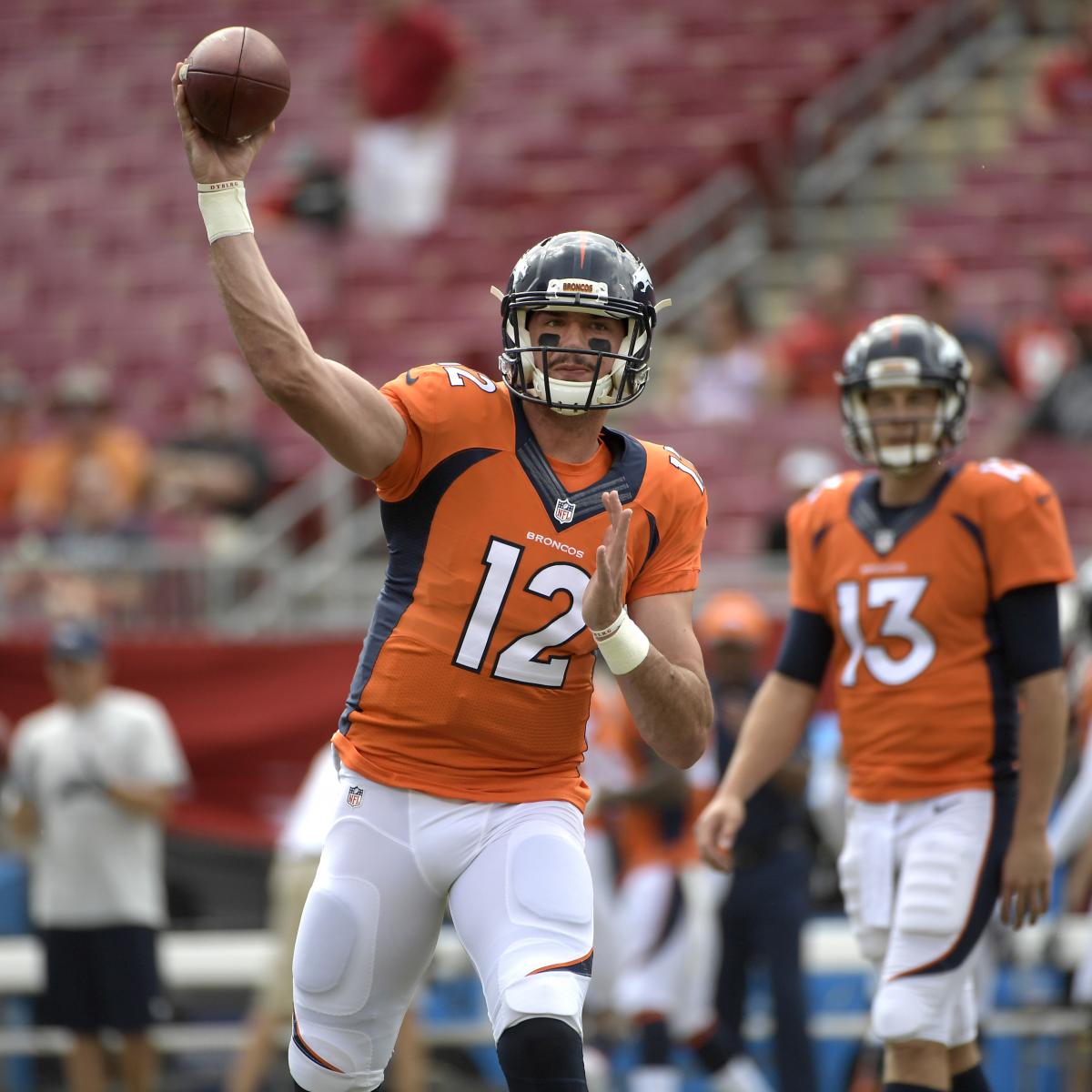 Following Monday's loss to the Kansas City Chiefs, the Denver Broncos are reportedly considering making a change at quarterback from Trevor Siemian to Paxton Lynch, according to ESPN's Adam Schefter.
Siemian struggled mightily in a 29-19 loss at Kansas City, throwing for 198 yards, one touchdown and three interceptions.
Lynch has been inactive all season due to a shoulder injury, but Jon Heath of USA Today noted the quarterback was healthy enough to have played Monday.
Brock Osweiler dressed as...