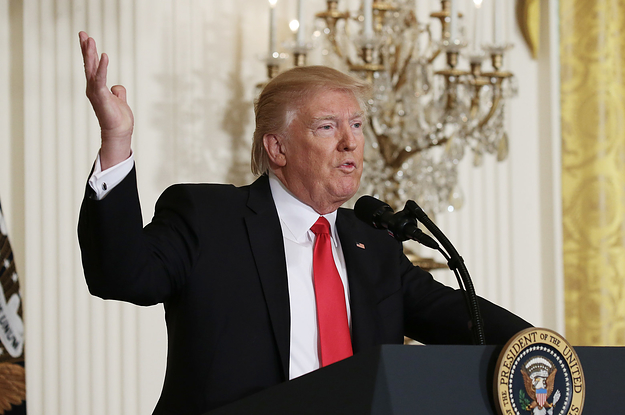 Mario Tama / Getty Images
WASHINGTON — President Trump said at a press conference on Thursday that he has asked the US Department of Justice to investigate leaks from his administration to reporters.
"I've actually called the Justice Department to look into the leaks. Those are criminal leaks," he said.
Trump didn't specify if he'd asked the Justice Department to investigate any specific leaks, but his ire this week has been especially focused on information reportedly disclosed to reporters...