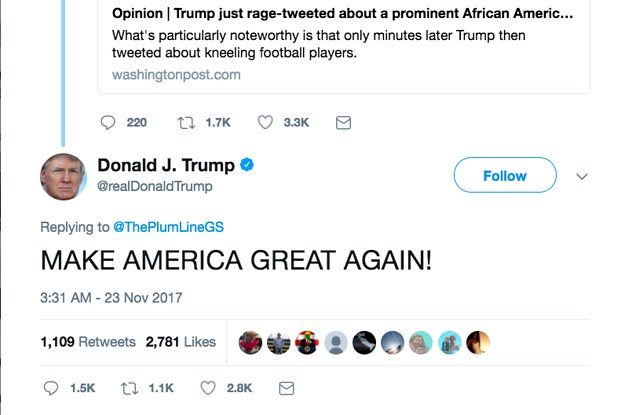 "MAKE AMERICA GREAT AGAIN!"
Sargent said he believes it's a form of race-baiting that plays into some Trump supporters' belief that minorities get special privileges at the expense of white people.
"It is true that in some of these cases, Trump was attacked or at least criticized first," he wrote. "But it's hard to avoid noticing a gratuitously ugly pattern in Trump's responses, in which Trump vaguely suggests either that his targets are...