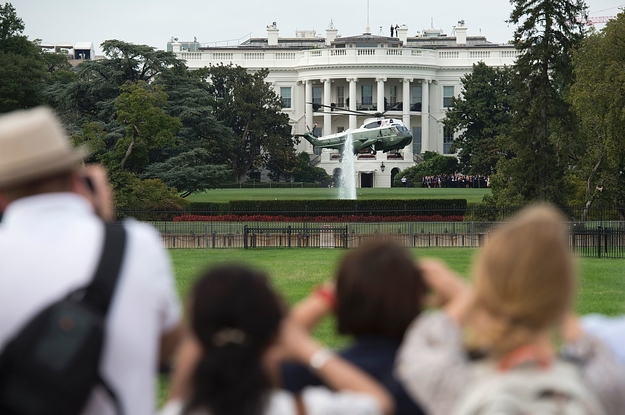 Andrew Caballero-reynolds / AFP / Getty Images
In the early days of Obama's second term, the White House announced that audio description tours would be made available for blind and low vision visitors after a decades-long push by advocacy organizations. But concerned groups now say the Trump administration is not offering the same service to blind Americans and say they don't know who to get in touch with at the White House.
There is also another issue — the previous audio description...