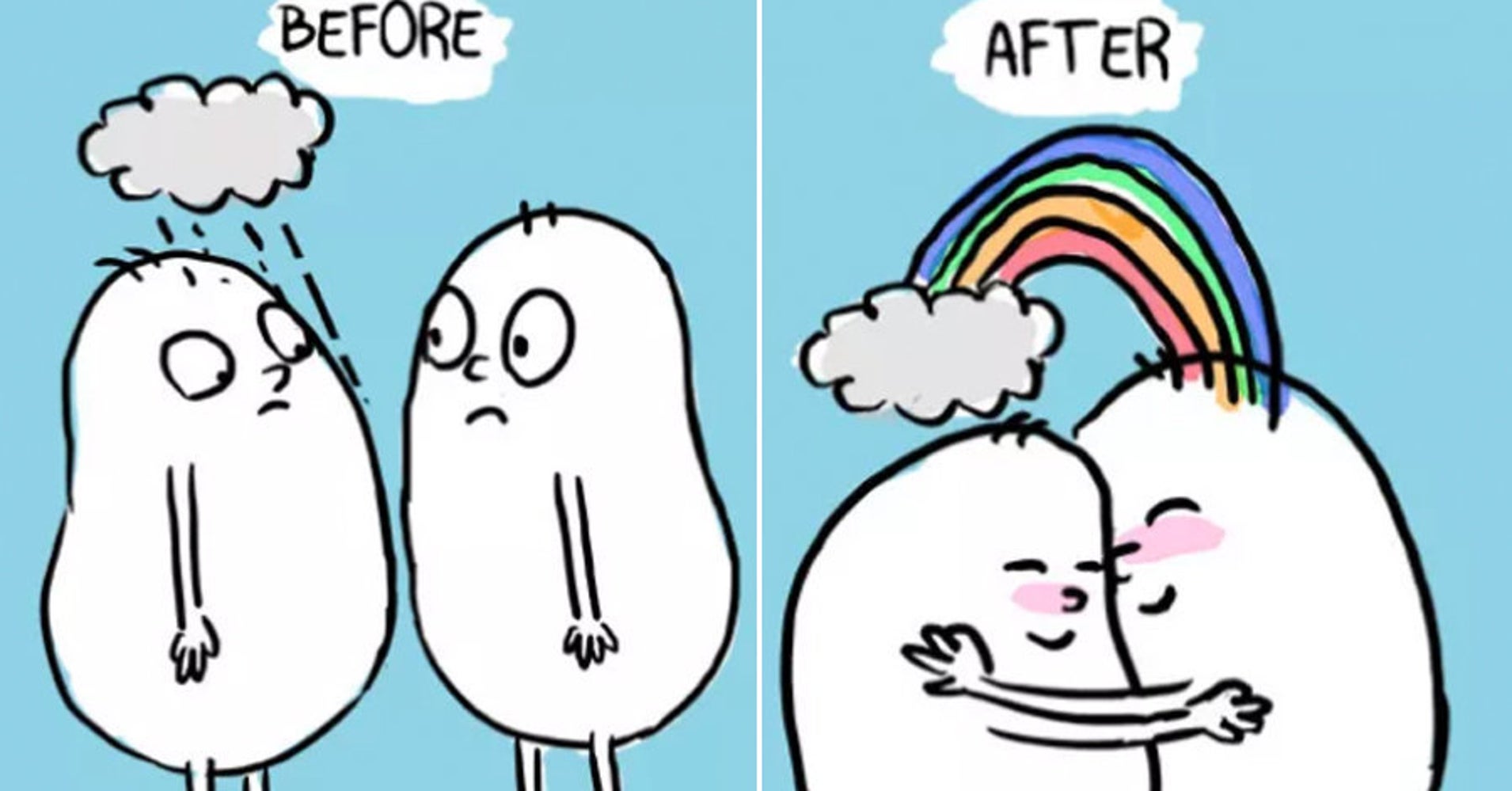 Sure, every relationship is different, but there are certain little truths that anyone in love ― no matter where they're from or how long they've been together ― can relate to.  
Loryn Brantz, a BuzzFeed writer and illustrator, captures this adorably in her recent comic series "9 Truths Every Person Crazy In Love With Another Person Knows" using two lovey-dovey little beans (or are they potatoes?).
Below, we've gathered a few of our favorites. To see the rest of the series, head over to...