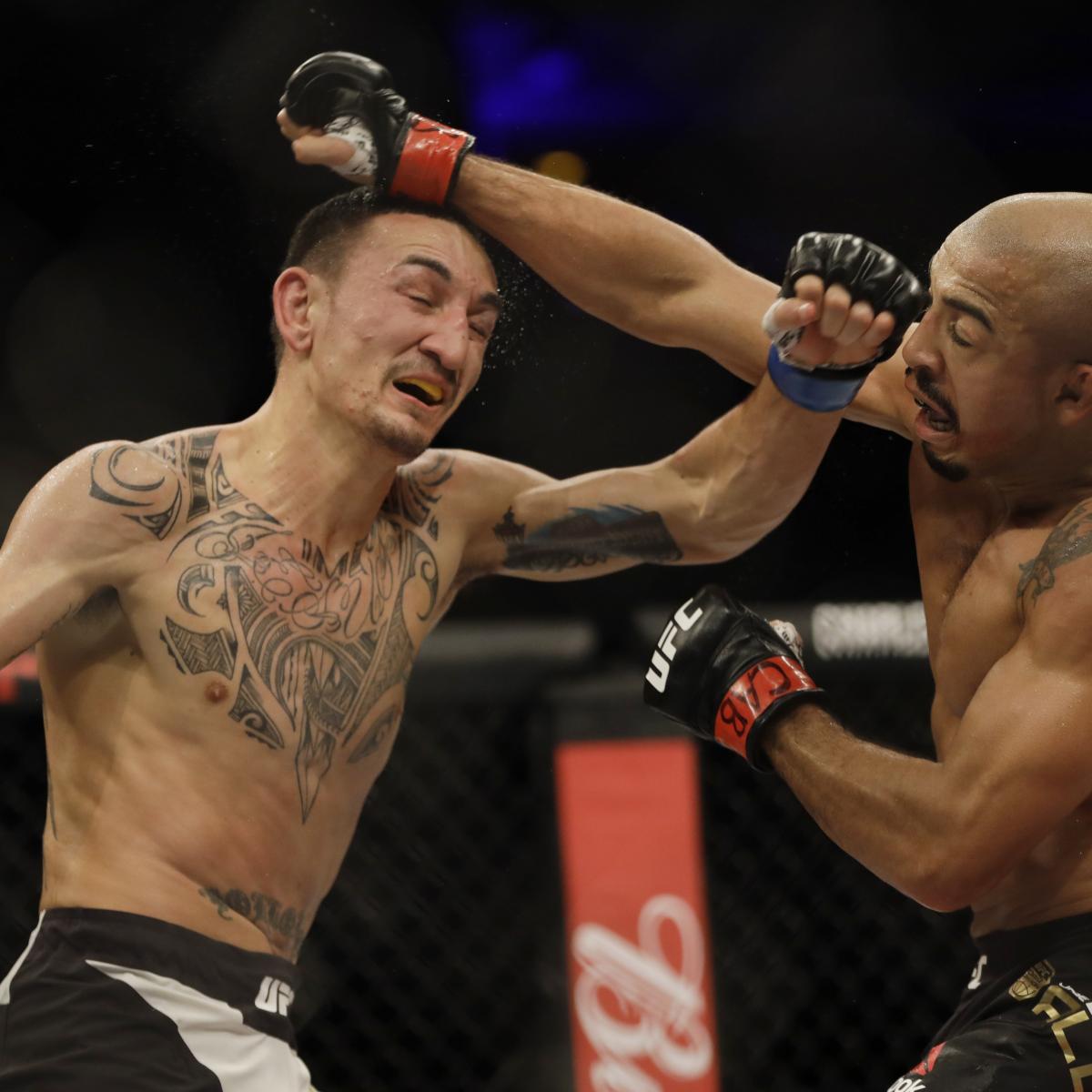 Jose Aldo is reportedly set to replace the injured Frankie Edgar for a featherweight championship fight against Max Holloway in the UFC 218 main event Dec. 2 at Little Caesars Arena in Detroit, Michigan.      
Ariel Helwani of MMA Fighting passed along word of the card change Saturday. The fight will be rematch of their bout at UFC 212 on June 3, which Holloway won by third-round technical knockout to win the title.
This article will be updated to provide more information on this story as it...