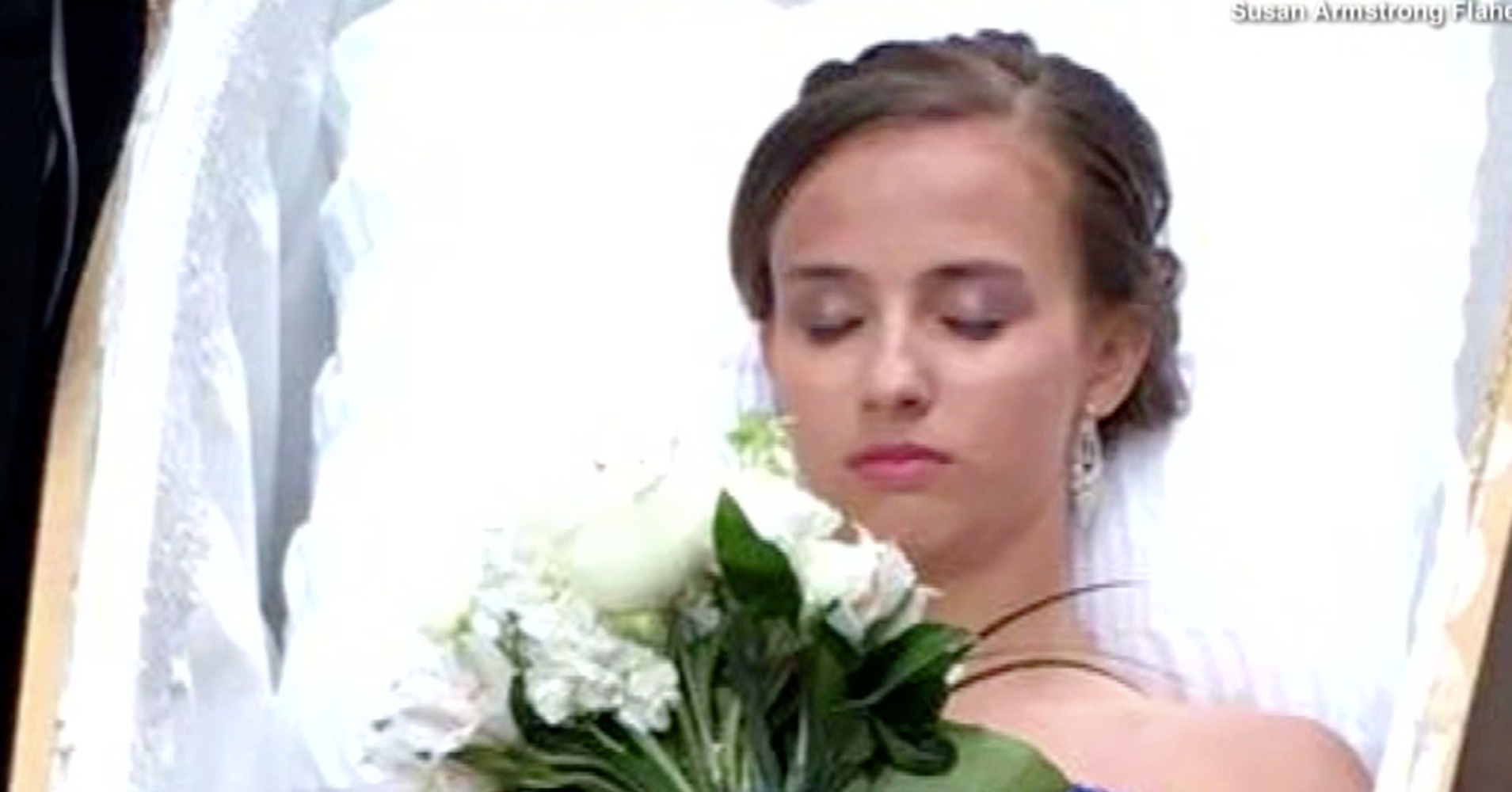 She was dying for attention.
New Jersey teenager Megan Flaherty knows how to make an entrance at her senior prom ― by pretending it's her end.
The 17-year-old Flaherty showed up to Pennsauken High School's junior prom Saturday night in a hearse.
She really shocked the crowd when she stepped out of a coffin looking, dare we say, drop-dead gorgeous.
Flaherty's reason for the morbid entrance?
"I like being different," she told NJ.com.
It was also a tip of the hat to her future career as a funeral...