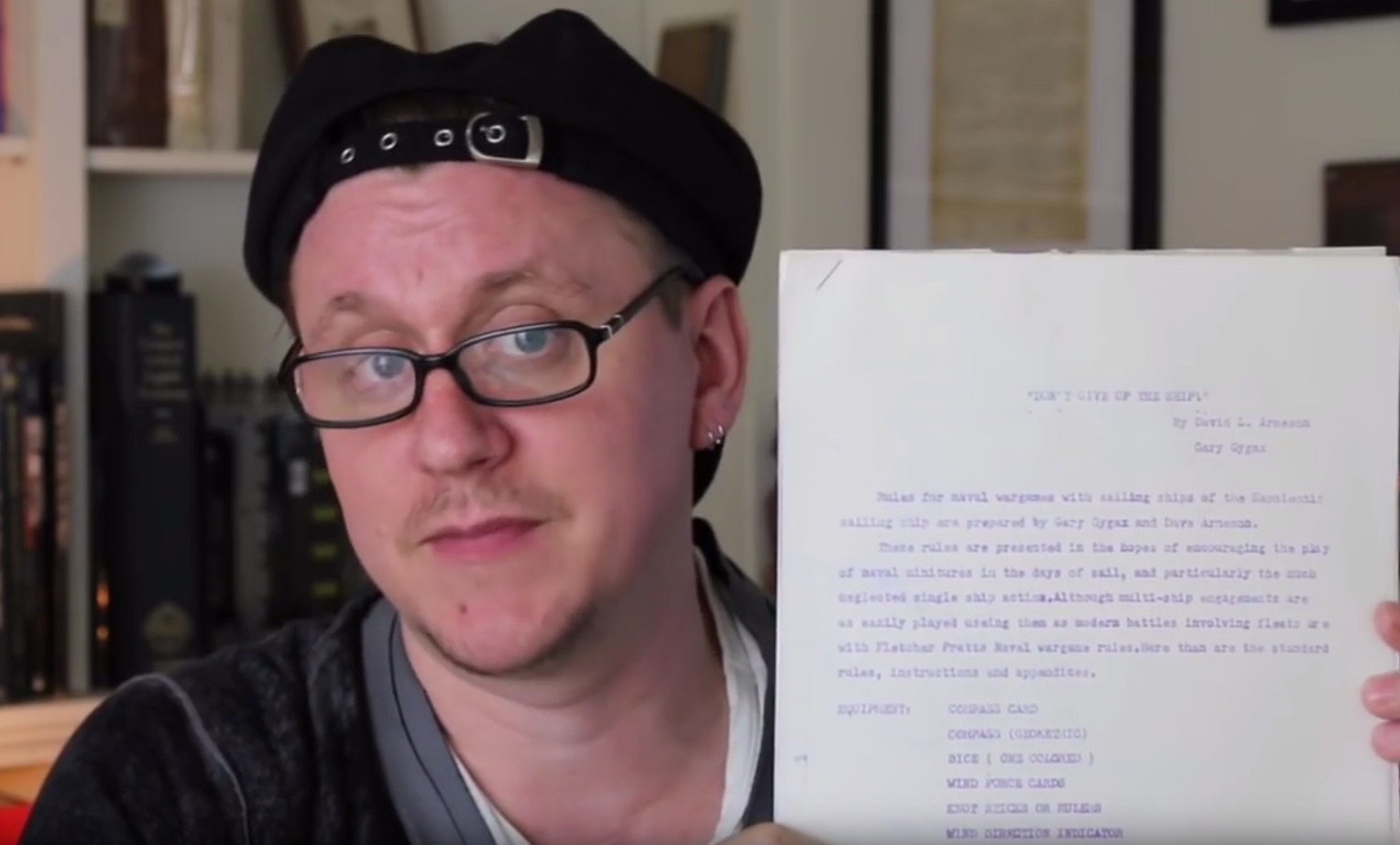 I am a huge fan of Jon Peterson's beautiful doorstop of a tome, Playing at the World, an exhaustive history of D&D, RPGs, and wargames. So, I was delighted to discover his YouTube channel. Even though he only has a few videos on it, I found them all very interesting.
https://youtu.be/_EVQsIETO_A
In "A History of D&D in 12 Treasures," Jon looks at 12 artifacts (I assume from his personal collection) that help in understanding the early development and history of D&D. It it so...